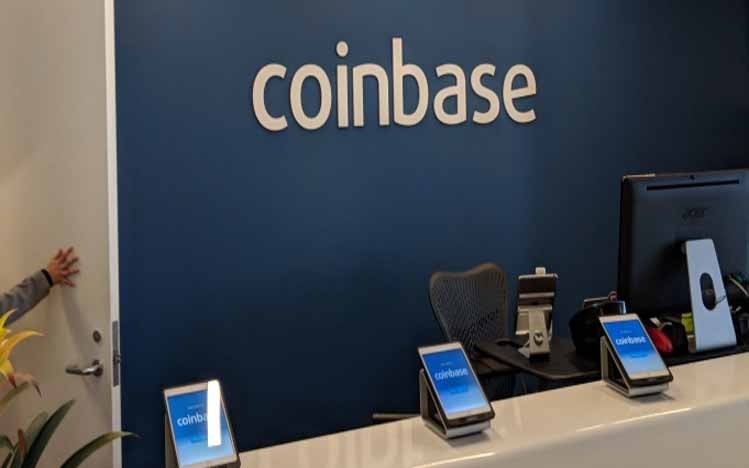 KANALCOIN NEWS – The largest cryptocurrency exchange company in the world, Coinbase, has decided to invest in one of the bitcoin mining companies in the United States, Titan. Coinbase makes investments through their subsidiary, Coinbase Ventures.
Coinbase Ventures, which is a subsidiary of Coinbase specializing in investments, has invested an undisclosed amount of funds to Titan. Titan is a company focused on developing software and services targeted at the bitcoin (BTC) mining industry.
In Titan's official statement reported by Kanalcoin.com from Cointelegraph, the investment made by Coinbase will help the project implemented by Titan. The project in question is the company's product development in the field of bitcoin mining.
In addition, the investment funds provided by Coinbase to Titan will also be used to increase the efficiency and profitability of existing bitcoin mining companies.
One of Titan's founders and CEO, Ryan Condron, said that the bitcoin mining process has now turned into a promising public business. According to Condron, bitcoin mining has grown from a hobby, to an industry, to a critical global computing infrastructure.
The development of bitcoin mining which has become a public business is a distinct opportunity for Titan. Condron said that Titan is ready to help world-class miners to meet these challenges.
Titan itself has a market that is deliberately devoted to professional miners based in the United States. Titan offers state-of-the-art mining software with the goal of enabling professional bitcoin mining companies in the United States to be able to compete globally with other mining companies in the world.
Previously, Titan had launched a product called Titan Pool. Titan Pool is produced by Titan in association with CoinMint and CoreScientific, which are the two major bitcoin mining infrastructure providers in the United States.
Titan Pool at that time offered a number of benefits that could be obtained by miners. Benefits provided by Titan Pool, namely more transparency and being able to resolve some jurisdictional issues for miners based in the United States.
Currently, professional miners in the United States are still inferior to miners based in China. China is currently still the country contributing most of the bitcoin hashrate.
The dominance that China can achieve is one of them due to the cheap cost of electricity in that country. China is indeed attractive to miners because it has low electricity costs, so it can provide greater profits. In addition, local supply chains in China are notoriously cheap.
The United States is indeed the second country that contributes the most hash rate after China, which is 14 percent of the total. However, miners still use Chinese-made devices.
Therefore, Titan intends to be able to provide sophisticated equipment to develop the bitcoin mining business in the United States. Titan will use investment funds from Coinbase to realize this hope.
(*)