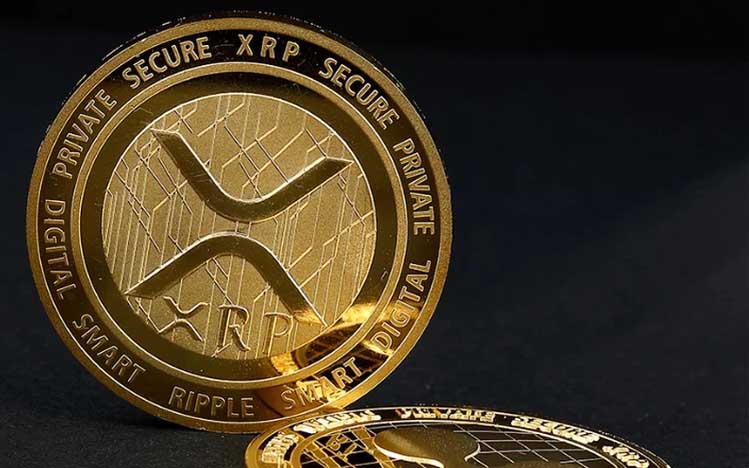 In the world of cryptocurrencies, you will find many coins that can be used, an example of which is the very famous and familiar-sounding Bitcoin. Then there is Ethereum, Dogecoin, Cardano, Litcoin (LTC), and also XRP.
Of the several crypto coins mentioned above, each type has its own advantages and disadvantages that make them widely used by crypto users. In this article, we will talk about Ripple and what XRP is.
Ripple itself is a money transfer network that is designed to serve the needs of the financial services industry. In addition, Ripple is also a currency exchange network that can process transactions from all over the world.
Ripple provides facilities for exchanging various types of fiat currencies, cryptocurrencies such as Bitcoin, and even gold. Because of its good quality and being one of the cryptocurrencies that looks quite promising and some of the advantages it has, Ripple is often compared to the well-known type of coin Bitcoin.
So, what is XRP? What is the role of XRP as one of the cryptocurrency products issued by the Ripple company? Check out the description below to know the full details!
What is XRP ?
Although related to each other, but Ripple and XRP are basically two different things. XRP coin is a cryptocurrency designed to work within the Ripple network and has consistently been listed among the top five cryptocurrencies in terms of market cap.
XRP is a cryptocurrency that runs on the XRP Ledger, the blockchain that its inventors have engineered. So, XRP is used to facilitate transactions on available networks. You can buy XRP coins to invest in, exchange them for other cryptocurrencies, or they can also be used to finance transactions on the Ripple network.
XRP differs slightly from most other cryptocurrencies in the way it operates. Other cryptocurrencies require a transaction ledger as well as a verification process. This process is quite slow.
However, XRP can solve complex equations quickly. Even so, the transaction remains secure as the majority of ledger holders must first approve verification to be added.
In addition, XRP is a product developed by Ripple Labs. This product is used in payment settlement, asset exchange, and faster working remittance systems such as with SWIFT. XRP is pre-mined, so using this cryptocurrency won't be too complicated when compared to Bitcoin.
What you need to remember is that Ripple and XRP are two very different things. Ripple is the name of the company and network that is the basis of XRP. Meanwhile, XRP is a cryptocurrency product issued by Ripple.
The Role of XRP in Ripple Products
After thoroughly discussing what XRP is, the next explanation is about the role of XRP itself as a product of the Ripple company.
When cross-border transactions occur between technology systems and are not connected to each other, Ripple offers the use of interconnected inter-ledger protocols for the purpose of connecting systems. Ripple's overall system technology is designed to increase the speed in processing cross-border transactions.
But no matter how advanced the technology is, if interledger still can't solve the problem of pre-funding fiat currency in accounts for foreign exchange transfers, then it's all in vain.
Therefore, a nostro account and a vostro account are needed which are managed by financial intermediaries such as banks and money transfer agents in order to ensure liquidity when conducting foreign exchange transactions.
This is where XRP coin comes into play. Ripple uses what XRP is to ensure liquidity quickly, for example in its xRapid product which uses XRP as a bridge for the transfer of two different fiat currencies. In this case, the financial institution could simply buy a certain amount of XRP and send it over the Ripple network.
Basically, the Ripple solution is not a new concept. In fact, the role of XPR itself can be considered similar to the role of the US dollar in international markets, where the US dollar is the linking currency that can be used to carry out various transactions in international trade and for currency conversion.
XRP coin can be used on two Ripple products besides xRapid, namely xCurrent and xVia. However, XRP transactions on xRapid have certain advantages in that the transaction fees are cheaper by fractions of a penny. In addition, the transaction speed is also three seconds faster when compared to other digital assets.
However, the use of XRP is certainly not free from risks. Dealing with XRP in a volatile market can pose some risks. For example, spikes or crashes that occur in the value of XRP can hamper the transfer process and increase or decrease the value of the asset itself.
Thus a brief explanation of what XRP is and the various roles it has. Although the explanation above only mentions two roles of XRP in Ripple products, in fact there are many other roles of XRP. For example, as security and The Bottom Line.
(*)