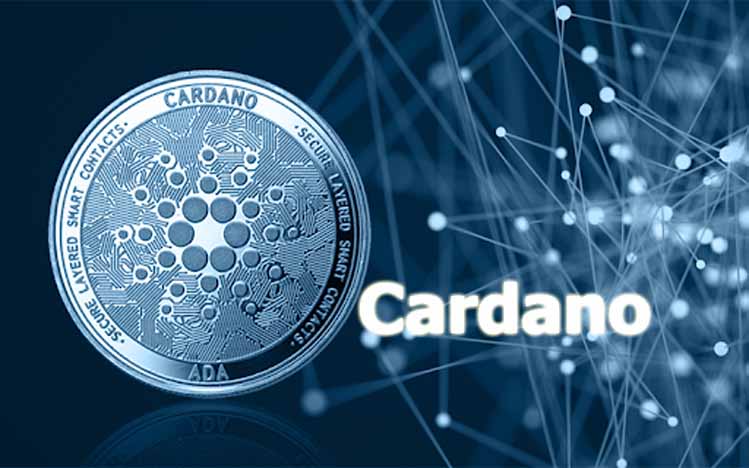 Get to Know What Cardano Is
What is Cardano? Cardano is a proof-of-stake (PoS) blockchain platform built with the aim of bringing innovation and positive change in the crypto space globally. Developed using an evidence-based method, this platform applies the latest technology to provide security and sustainability in its systems.
This project was first launched in 2017 by Charles Hoskinson, CEO of IOHK who is also the co-founder of the Ethereum network. The name was inspired by a famous Italian polymath in the 16th century, namely Gerolamo Cardano.
Advantages of Cardano
When compared to other cryptocurrency platforms, there are several plus points that Cardano has. Here are some of Cardano's advantages, including:
1. Transparent and Participatory Ecosystem
Because it is designed as an open-source platform, there is no central individual or agency that regulates system governance and development. Each token holder has the right to participate in the operation of the system and propose changes regarding the platform and ecosystem.
In addition, token owners can also vote in each agreement to determine the direction of system development. Such a design structure is intended to create a more secure, transparent and fair crypto community.
2. Unmatched Security with PoS Protocol
Crypto Cardano is a blockchain that uses the PoS protocol known as Ouroboros to secure its system. This protocol is believed to be more secure, energy efficient and sustainable compared to the proof-of-work (PoW) mechanism used by the majority of blockchains such as Bitcoin.
Ouroboros is said to be a perfect blend of unique technology and mathematical mechanics with an economic philosophy. This allows for continuous and secure decentralization of the network while running on less power (four times more efficient than Bitcoin).
In addition, every transaction, interaction and exchange in the system will be recovered permanently and transparently and through a secure multi-signature validation process and the UTXO model.
3. Innovative, Responsive, Credible
Platform development is carried out using an evidence-based method that makes it adaptable quickly, responsive and brings new innovations. The platform integration has been researched and mathematically tested to provide a codebase with unmatched guarantees.
Cardano Growth
Cardano belongs to the third generation blockchain in the cryptocurrency industry. This platform is a new alternative introduced after the Bitcoin blockchain and the Ethereum network that became the basis for the development of the DeFi (decentralized finance) space.
As a popular blockchain in this generation, Cardano has recorded quite good growth from year to year. According to the Coinmarketcap page, one of the products of this project, the ADA token, has appreciated more than 1000% from the beginning of the year to June 2021.
Until now, ADA has made it into the top five crypto assets traded on Coinmarketcap. Go beyond DOGE, USDT and XRP. As of August 4, 2021, the price of ADA coin is trading at $39,747 and has a market capitalization of $746.3 billion.
Following the surge in the ADA price hike, the cryptocurrency Cardano ADA has been gathering more and more investors to join its community. A release by the British news agency Finbold revealed that the number of millionaire ADA investors – with assets worth more than $1 million – reached 6,710 people on May 17, a 13-fold increase since the beginning of the year.
Cointelegraph's Sam Bourgi shares his opinion on ADA entering a new price discovery. According to him, ADA has the potential to experience price increases in the short term. This is evidenced by the rising trend of ADA prices amid the downward trend of other cryptocurrencies such as Bitcoin (BTC) and Ethereum (ETH).
Cardano New Potential and Innovation
Anupam Varshney of Coinmarketcap calls Cardano the most ambitious and most promising crypto project among third generation blockchains. He also predicts that the platform will remain popular in the crypto industry in the long term.
One of the things that underlies his opinion is the development and research that is done consistently by Charles Hoskinson and his team. Apart from that, other factors such as a strong consensus mechanism, the aspiration to build an autonomous, decentralized and self-sufficient governance have made this project increasingly attractive to many investors.
Through the development of the Hydra Layer 2 protocol, Cardano has improved its transaction handling performance. If Ethereum is expected to be able to handle around 100 thousand transactions per second after the Sharding upgrade, Cardano managed to complete more than 1 million transactions per second.
In 2020, Hoskinson is making innovations again, one of which is upgrading Shelly. It aims to make the blockchain 50-100x more decentralized than other blockchains. This step is predicted to be able to pave the way for hundreds of other crypto assets to join the Cardano network.
This year, Hoskinson is innovating again by implementing a dual layer for its platform, namely the completion layer (CSL) and the computation layer (CCL). The CCL forms the basis for the functional activities running on the platform while the CSL enables ADA token holders to send and receive transactions at a lower cost.
Following this innovation, last July, IOHK announced that the Alonzo White Testnet project that develops smart contract features in the Cardano system will soon be completed. The testnet is planned for 2-4 weeks before moving on to the next test project, Alonzo Purple.
In a Youtube video, Hoskinson revealed that once Alonzo White is released to the mainnet, it is hoped that developers will be able to launch DApps, NFTs, etc. It also hopes to take advantage of ADA's low transaction fees and carbon footprint, and high transaction throughput to introduce NFTs to other users.
After knowing what information Cardano is and seeing the potential for ADA development and the innovations made by Hoskinson, aren't you interested in trying to invest in this one crypto asset?
(*)