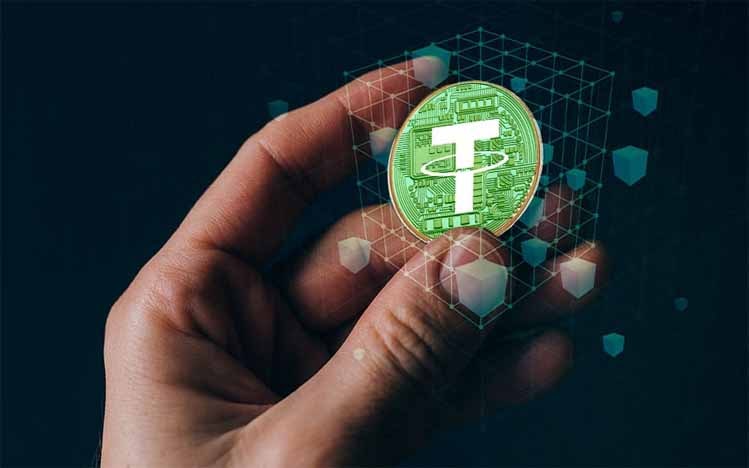 KANALCOIN NEWS – Tether is a cryptocurrency stablecoin pegged to the United States dollar. The company that operates this cryptocurrency stablecoin, Tether Inc., claims that the coin is backed by United States dollar reserves. In addition, these coins are kept by the people who want them and can be exchanged at any time.
According to a Cointelegraph report quoted by Kanalcoin.com, in the coming months there will be an official audit of the world's popular cryptocurrency stablecoin. Increased regulatory pressure appears to have accelerated the audit process for the world's third-largest digital asset. This audit process is known to have been awaited for several years.
In one of the interviews with CNBC, Tether's chief technology officer, Paolo Ardoino, and general counsel, Stuart Hoegner, were asked some pretty pressing questions about United States Dollar Tether (USDT) transparency and support issues. .
"We are working on getting a financial audit that has never been done by anyone else in the stablecoin sector", explains Hoegner.
Hoegner added that the company hopes to be the first to conduct the financial audit and this audit will come in months, not years. He explains that Tether is backed up one-to-one with its reserves, but admits that the reserves are not all US dollars.
Still according to a Cointelegraph report, USDT's current market cap is $62 billion. The nominal is obtained from the Tether transparency report. This number indicates that there has been a 195% growth or development since the beginning of the year. However, in terms of growth the number still lags behind its rivals, Binance USD (BUSD) and USD Coin (USDC).
In a development regarding rival cryptocurrency stablecoin company Paxos lashed out at Tether and Circle in a blog post. Paxos claims that Circle and Tether are not comprehensively monitored by any financial regulator.
In the blog post Paxos explains that neither Tether nor USDC are regulated digital assets. This is due to the absence of a token that has a regulator. Paxos adds that in fact, neither the Tether token nor the USDC token, is a stablecoin but a name.
Quoted by Kanalcoin.com from the official Paxos website, Tether and USDC have often been used in the crypto economy. In addition, they have a useful role to play, just like Ethereum, Bitcoin, and other digital assets that are not regulated, but have an important role to play.
According to Paxos, the main value of regulatory oversight is to ensure that reserves consist of real dollars that are liquid and accessible. If neither Tether nor USDC can deliver on that promise, Paxos casts doubt on their title of considered dollar-backed stablecoin.
(*)