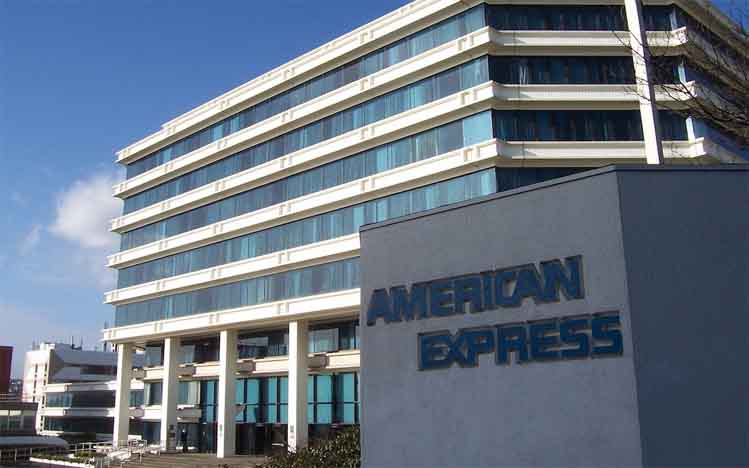 KANALCOIN NEWS –  A sponsor company for one of the Premier League clubs, American Express, is reportedly making an investment in a start-up company in the field of cryptocurrency called Falconx. The party making the investment is their venture branch, namely Amex Ventures.
In a report via News.Bitcoin.com reported by Kanalcoin.com, American Express subsidiary Amex Ventures has invested in Falconx. Falconx itself is a start-up company that focuses on trading cryptocurrencies, specifically for institutional clients.
This statement was announced directly by American Express last week when Bitcoin touched the highest value in the history of its procurement. This step taken by American Express is the culmination of the research they have been carrying out so far.
The reason is, the sponsor of the Premier League club, Brighton and Hove Albion, admitted that all this time his party had been conducting research on cryptocurrencies in the past few years. This was conveyed directly by the Head of Global Amex, Harshul Sanghi.
Sanghi said that the reason Amex decided to invest in the cryptocurrency world was to better understand the growing area of the payment ecosystem.
"Amex Ventures invests in startups as a way to better understand the growing area of the payments ecosystem," said Sanghi.
In other words, Amex's decision to make this investment can be considered as an initial stage for them to enter the world of crypto and blockchain which is currently growing rapidly. However, the amount invested by Amex is still a secret.
Meanwhile, Falconx itself is a start-up company engaged in institutional cryptocurrency trading. Based on company reports, Falconx has made a profit of $ 17 million (Rp 242 billion) in May.
Falconx obtained such large funds from several well-known companies, such as Accel, Coinbase Ventures, and funds affiliated with the holding company Fidelity Investments. To date, Falconx has handled a monthly transaction volume of $3 billion (Rp 42.71 trillion) and has 250 institutional clients.
Falconx Chief Executive and Co-founder, Raghu Yarlagadda, believes that Falconx will become the leading institutional cryptocurrency trading company in the world by seeing the growing growth of bitcoin.
On the other hand, American Express is a well-known credit card manufacturing company in the world. The company is one of the main sponsors of Premier League club Brighton and Hove Albion. In fact, the name Amex itself is used by Brighton to be the name of their main stadium.
In addition, Amex is indeed planning to expand their wings in the world of credit cards into the world of blockchain and cryptocurrencies. This was done to increase the company's income and profits. Until now, American Express is still referred to as a giant in the world of financial services and the world's credit card business.
(*)