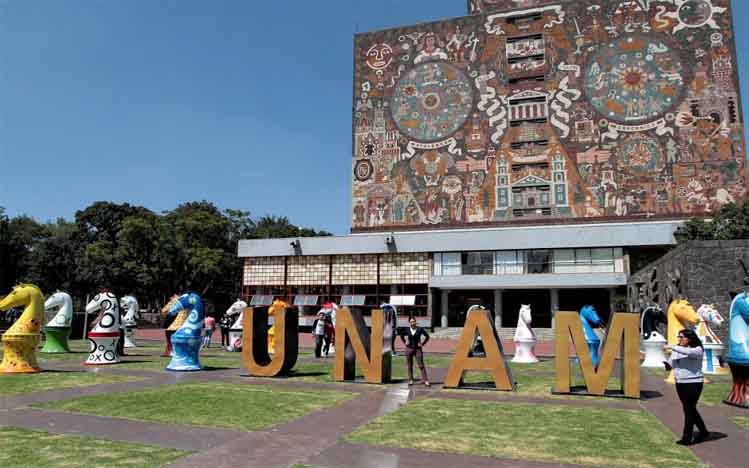 KANALCOIN NEWS –  One of the best universities in Latin America has reportedly started preparing crypto-based skills courses. This is because the specialization that will be launched by the university is a specialization in financial engineering.
The best university in Latin America in question is The National Autonomous University of Mexico (UNAM). According to Webometrics 2020-2, UNAM is the second best university in Latin America, below the University of Sao Paulo, Brazil. UNAM itself is the alma mater of three Nobel laureates, namely Alfonso Garcia Robles, Mario Molina, and Octavio Paz.
According to UNAM's official announcement in its bulletin, reported by Kanalcoin.com from News.Bitcoin.com, UNAM will open a financial engineering specialization skills course with discussions related to designing investment portfolios and measuring financial risk, according to a press report quoted from explica discussion on cryptocurrencies and blockchain technology will be included in the course.
The reason is, this skills course will later be implemented for full-time and part-time students. For full-time students, UNAM provides two semesters, while for part-time students it is for four semesters.
Based on UNAM's official statement, this skills course will later aim to create graduates who are capable in the world of finance based on blockchain technology and cryptocurrencies.
In that statement, UNAM did not release in detail what subtopics would be discussed in the skills course. However, the CEO of CryptoFintech, Eloisa Cadenas, said that the development of blockchain and bitcoin technology would be the topics discussed in the skills course.
UNAM also lists requirements for participants who want to take part in skills courses related to cryptocurrencies. Only students who have earned degrees in engineering, mathematics, actuary, and already have careers in mathematics, physics, and engineering may take the course.
So, for students who have not graduated and completed their studies, even in a related study program, they still cannot take the course.
In fact, this is not the first time UNAM has made a breakthrough about incorporating the topic of blockchain and cryptocurrencies into the world of education.
On 20 August 2020, the UNAM Continuing Education Division of the Faculty of Accounting and Administration offered a course for a diploma in financial engineering. Topics covered in the course will relate to fintech, law, cryptocurrency, and blockchain.
However, it seems that the plan from UNAM has not been successful and will only be realized in the new plan they have just released. If UNAM really succeeds in realizing a blockchain and cryptocurrency-based financial engineering skills course program, then this could be a major breakthrough in which cryptocurrencies can enter higher education institutions.
(*)