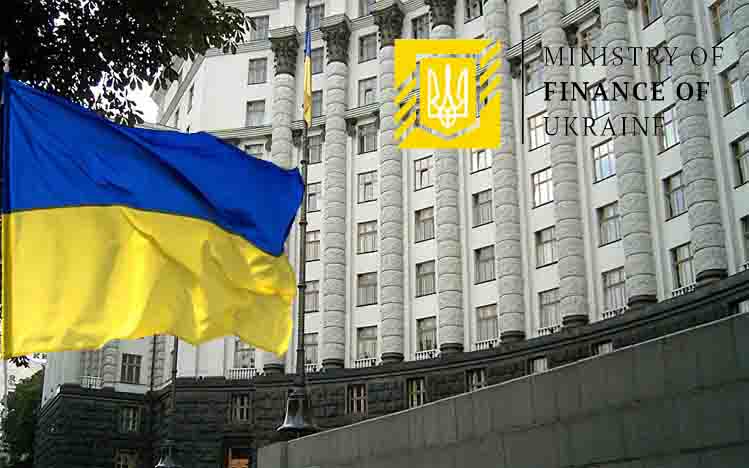 KANALCOIN NEWS –  The Ukrainian Ministry of Finance authorities will block crypto wallets from seizing illegally acquired assets. It is reported that Oksana Markarova, Minister of Finance of Ukraine, said that the State Financial Monitoring Service of Ukraine (SFMS) will be the authority responsible for tracing the origin of funds in the crypto wallets of its people.
The authorities use analytical product scans for origins and users of crypto funds. As part of the regulatory policy, SFMS can not only find out the origin of the crypto, but also detect how the funds are being used. This was also conveyed by Markanova in her statement report on January 23 on the official website of the Ministry of Finance of Ukraine.
Initially, Markarova said in an interview to MC Today. Then through the text was reported on the website of the Ministry of Finance of Ukraine. In particular, SCFM claims to have access to these analytical products. That said, it allows investigators to see the origins of crypto assets as well as their uses. Even Markarova admits that there have been a number of successful cases of investigation through the product service.
He realized that stopping crypto transactions was impossible. While blocking crypto wallets is possible.
"It's impossible to stop the operation now. But it is possible to block crypto wallets and delete illegally obtained crypto assets. This can be done by gaining access to the crypto private key as a result of a complex investigation," Markarova said.
Although it is still not clear how SCFM's ability to block crypto wallets is. But what is clear is that this action is part of the AML regulations approved by the Ukrainian government at the end of 2019. SCFM's responsibilities will be part of the new crypto-related law approved by the Government of Ukraine in December 2019.
The Verkhovna Rada of the Ukrainian parliament published the final version of the money laundering law that will deal with virtual assets and service providers according to the guidelines of the Financial Action Task Force (FATF) on December 6, 2019. The document says that cryptocurrency transactions are some of the operations that should be monitored. by the relevant authorities.
As part of the new law, all crypto transactions are up to 30.00 Ukrainian hryvnia or the equivalent of 1,300 US dollars. According to news, it must be accompanied by identification of the customer and information about the nature of the business relationship between the payer and the recipient. In addition, this new law will take effect on April 24.
On the other hand, global crypto market capital has slumped 7 billion US dollars as of yesterday, Friday (24/1), as Bitcoin and the broader altcoin market continue to struggle to find support. Bitcoin itself is the main trade with all cryptocurrencies on most major exchanges.
(*)