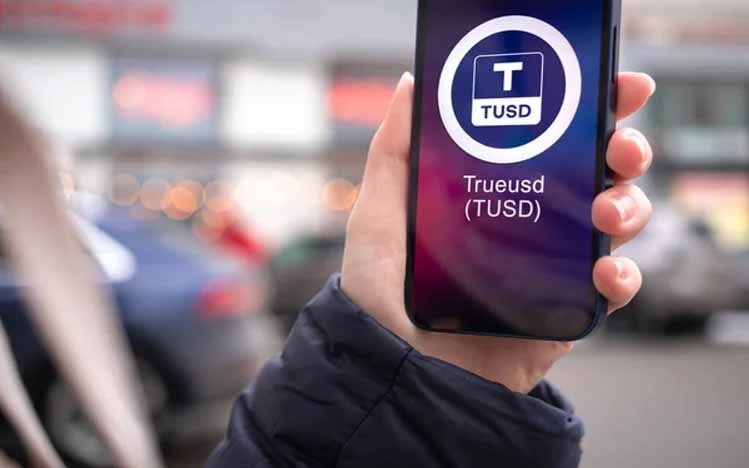 KANALCOIN NEWS – TrueUSD (TUSD) is a leading crypto stablecoin that has a 1:1 pegged to the US dollar (USD). Announced that they are temporarily stopping minting through Prime Trust.
TrueUSD announces that the temporary suspension of minting TUSD through Prime Trust will last until further notice. But TrueUSD did not provide details on the reasons why it took this step. The announcement was announced via the official Twitter account, at around 11.23 WIB, Saturday (10/6).
TrueUSD confirms that this does not affect the TUSD minting and exchange services and will continue to operate as usual.
"We want to emphasize to you that our partnership with other banking institutions is still intact, thus enabling smooth transactions," explained a TrueUSD representative in the tweet.
TUSD Price Falls Below US$1
As a result of this announcement, the TUSD stablecoin experienced a slight decline. Based on data on CoinGecko, TUSD is trading at US$0.998. Means it has decreased in value by 0.2% in the last 24 hours after the announcement.
This decline is not too far. However, it is still a concern for investors. Because stablecoins are crypto tokens that are designed to remain stable in a 1:1 ratio with their underlying assets.
Please note that TUSD is a stablecoin that is quite popular in the crypto industry. There are 54 crypto exchanges that support the asset. Even today, TUSD has a market capitalization of US$2.039 billion. Or the 5th most market capitalization after Binance USD (BUSD) and DAI.
About the Prime Trust Rumors on the Verge of Bankruptcy
Many rumors have appeared among crypto traders and investors that Prime Trust is on the verge of bankruptcy. This rumor is not without reason.
There are several reasons why this confusing news has appeared among crypto activists. At the end of January 2023, Prime Trust laid off a third of its work team. In addition, they also announced that they would stop their operations in Texas, USA.
Another reason regarding one of Prime Trust's clients is Binance.US. Those suspicions were further strengthened by excerpts from the SEC's lawsuit against Binance.US.
Prime Trust reportedly provided services to crypto exchange FTX which had collapsed in November 2022. And some time after FTX went bankrupt, Prime Trust replaced CEO Tom Pageler with interim CEO Jor Law.
For information only, BeInCrypto reports that Prime Trust has been acquired by a fellow crypto custodian company, namely Bitgo. This news was delivered the day before the announcement from TrueUSD.
Even so, TUSD still opens printing and exchange via their other bank partners. "We want to ensure to you that our collaboration with other banking institutions is still ongoing, can be used for transactions without barriers," said the announcement.
(*)