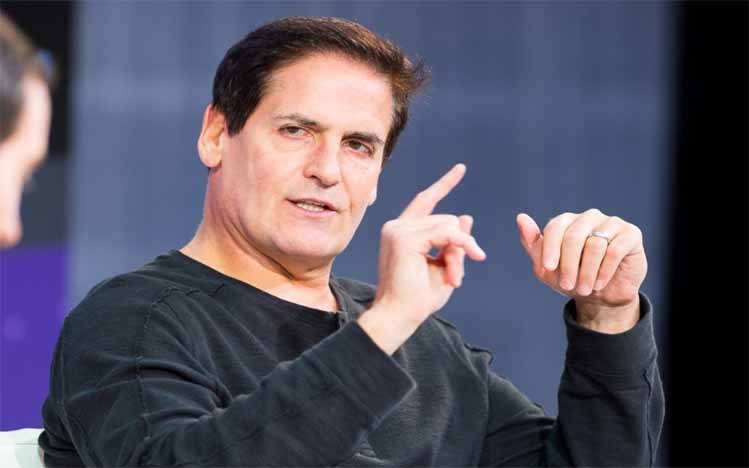 KANALCOIN NEWS – Mark Cuban is one of the first billionaire crypto investors to say that the securities and exchange commission (SEC) in the United States has not given crypto companies a registration process to follow.
He was also one of the figures to accuse the US securities regulator of failing to provide cryptocurrency companies with a clear registration process.
Mark Cuban in a June 11 tweet said that there is no clear explanation regarding the meaning of securities and investments. So that there is almost no known clear definition of what securities are in crypto.
"Unfortunately none of the elements presented on this page are part of the registration process. Which makes it nearly impossible to know, with or without an army of securities lawyers, knowing what is a security or what is not a security in the crypto world." Obviously Mark.
The SEC does not explain step-by-step what digital asset exchange companies must do to convert crypto from a commodity to a security, but the document does outline what requirements companies must do under US federal securities laws.
One of the information that must be explained is related to the requirements for investors in order to be able to make a decision whether to invest or not. As well as important managerial efforts that can have an impact on the success of the company.
Cuban also said that the SEC is only a commentary on the financial industry other than crypto when companies make mistakes. But it is not enforced in the crypto industry. Instead of just commenting. The SEC immediately made a report regarding errors in the crypto industry.
"They should do the same with the crypto industry in an effort to determine which aspects of crypto are securities and which are not," added Cuban.
Apart from that, US Senator, Cynthia Lummis, also criticized the regulator for failing to provide a strong and clear legal framework. Or at a minimum offer legal guidance in some form for companies to comply with.
SEC Chair Gary Gensler at the Global Exchange & Fintech Conference on June 8 said that there is a registration process in place. And companies know how to register.
His comments were made in relation to Coinbase and Robinhood's claims. Lately they are trying to register as securities. But the SEC rejected the registration attempt.
The SEC filed a lawsuit against Binance on June 5 and Coinbase on June 6. The SEC accused the exchange of violating various securities rules. Especially when they offer cryptocurrencies that regulators consider to be unregistered securities.
And A total of 68 cryptocurrencies are now considered securities by the SEC. It's no longer a commodity that only takes advantage of the selling price minus the buying price.
(*)