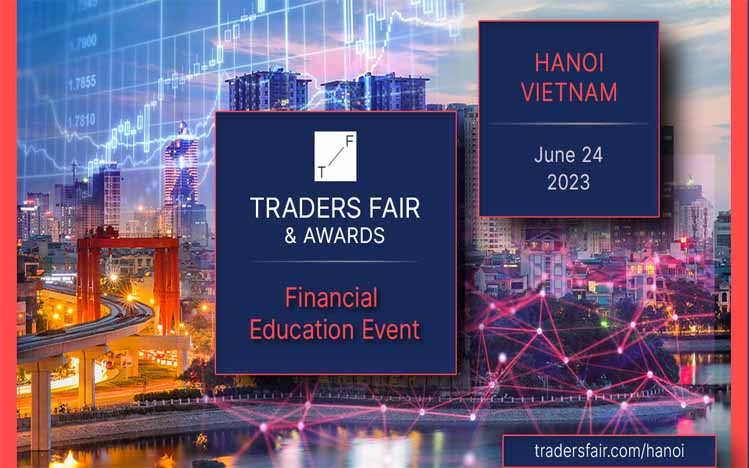 PRESS RELEASE, There will be a number of sponsors at the Hanoi Traders Fair, including XS Group, a global sponsor, TMGM, an official sponsor, and AETOS, RADEX MARKETS as platinum sponsor of the event. As a Gold Sponsor, we are grateful to Vantage, LIRUNEX LIMITED, CXM Prime, CPT Markets, PU Prime, Trading Pro, Vlado Broker for their support. Last but not least, we have Doo Prime and Hantec Financial as our Silver Sponsor.

There are still many more potential companies joining us on event day. At the fair you will have the chance to learn more from the best trading experts at outstanding seminars and workshops, which will give you the opportunity to network and meet global leaders in the trading industry from all over the world for a great opportunity to get to know InterContinental Hanoi Landmark72. There are also several experienced speakers who will be presenting a range of seminars on topics which will be of interest to you and from which you may be able to gain a lot of valuable knowledge.
Speaker
Topic
Chu NgọcCường
~ Founder of Investing.vn
Tradingview Pine Script: Build and Backtest Trading Strategies
Phuc Truong
~Founder of PTsolutions agency
How can ChatGPT help us to trade
ĐinhVănHùng ~ Founder of H2 Capital
Find a leader in the market or experience it yourself, learn trading
VõTiênSanh
~ Full Time Master Trade, CEO at Wisd Uni Company
The Ultimate Guide to Making Money with Financial Super Sharks
Thai Vo
~ Vietnam Best Trading Guru 2021
Bitcoin Secret
TôTriều ~ Founder of tohaitrieu.net
Profit Allocation – Risk Management in Trading
DzũngHoàng ~ Forex and Commodity Trader
The potential of financial markets after the bankruptcy of big banks in the world
Mr Alex ~ Founder of Bitnews Social
Web3 and Defi in Cryptocurrency
Gwyn Tran ~ Foreign Exchange and Commodity Research Analyst
Comprehensive analysis of the forex market
Hoang Quang Minh ~CEO Metawork
Affiliates marketing in forex industry
Come join us in Hanoi to learn from the best trading experts in seminars and workshops. Additionally, we have lucky draws and fantastic prizes that you can win as well.
If you would like more information, please visit tradersfair.com. You may also contact FINEXPO via email info@finexpo.org.
Join TRADERS FAIR in social networks:
https://www.facebook.com/TradersFair
https://www.instagram.com/tradersfair.asia
https://www.youtube.com/user/finexpo
(*)