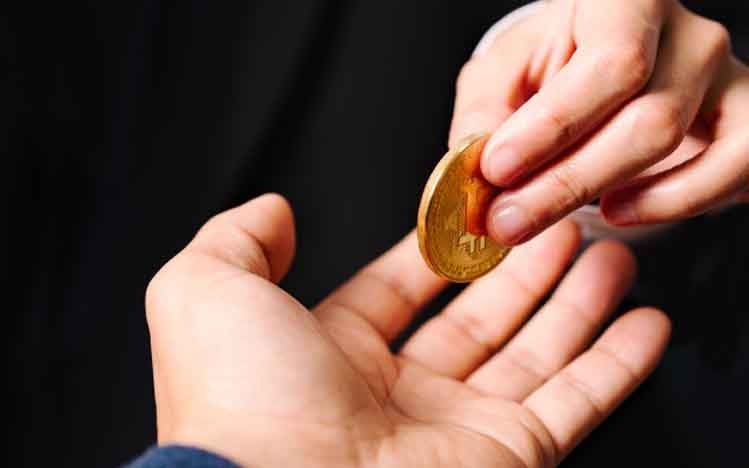 KANALCOIN NEWS –  A fundraising institution, Barstool Fund, is reported to have opened a donation option in the form of crypto currency for donors. Donors can now donate their cryptocurrency through the Barstool Fund to help small business development amid the COVID-19 pandemic.
Barstool itself is a fundraising social organization operating under the auspices of Barstool Media. Barstool Media was founded by Dave Portnoy who is currently accepting donations in the form of cryptocurrency from cryptocurrency owners.
In just under 24 hours, the cryptocurrency community that knew about it greeted it with a positive response. Many cryptocurrency owners are reported to have donated their tokens.
Since Barstool Fund launched last week, their crypto donation feature has already raised $5.3 million in funding as of this writing. Funds of this size were obtained from more than 53 thousand generous donors.
This is because the funds raised have been used to help 14 small businesses affected by the COVID-19 pandemic. It is planned that this donation will be held until the end of 2020 due to tax considerations.
In fact, there was interference from a third party, namely Morgan Creek Digital, from the many communities that assisted in this fundraising process. Morgan Creek Digital is said to have created a bitcoin address for the Barstool Fund through The Giving Block.
The Giving Block itself is a company specializing in cryptocurrency donations. After creating a wallet address, Barstool Fund apparently doesn't only accept donations in the form of bitcoin, but also Ethereum, Litecoin, bitcoin cash, zcash, basic attention token, chainlink, gemini dollar, DAI, storj, amp, and 0x.
According to a report reported by Kanalcoin.com from Cointelegraph, one of the founders of Morgan Creek Digital, Anthony Pompliano, said that as of Friday (24/12/2020) local time, at least $750,000 had been received.
"It's hard to track every single donation that has come out of the crypto community, but we know of at least $750k that has been donated in US dollars or crypto. The real number may be higher," Pompliano said.
Pompliano also stated that this year was a difficult year for everyone. However, Pompliano believes that bitcoin can overcome these conditions and those who feel 'more' should give to those who 'need'.
"2020 has been a tough year. Bitcoin is great for all of us," said Pompliano.
"There's no better way to end the year with all-time new bitcoins and a few donations to share the love," Pompliano added.
For cryptocurrency owners who wish to participate in this donation, they only need to visit the Barstool Fund website. Later, donors only need to click "contribute to the fund" and select the cryptocurrency option.
Later, donors will be able to create a wallet address and send donations from their own wallet address. Donors will receive a tax receipt via their registered email after completing the donation.
(*)