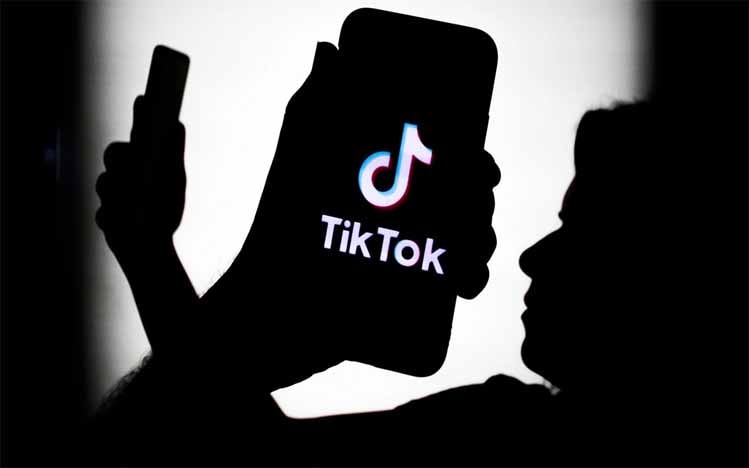 KANALCOIN NEWS – The crypto world was shocked by the news of a TikToker from the US whose account name is Danny Devan, alias Denish Sahadevan. Who pleaded guilty in Federal Court to having used Bitcoin as a tool for money laundering.
Not only that. Sahadevan also comes under other accusations. Namely identity theft with violence and fraud via bank transfers.
Reporting from Yahoo Finance, these accusations are not without reason. Sahadevan was involved in a US$1.2 million fraudulent scheme against lenders from the US government. For the use of Bitcoin as a covid19 aid.
According to a press release by the US Attorney's Office for the Maryland region, Sahadevan tried to take advantage of a financial assistance program set up by the US government. Through the Coronavirus Aid, Relief, and Economic Security (CARES) Act.
Sahadevan was accused of making fake bank statements and fake tax forms for his PPP and EIDL loan applications. Apart from that, Sahadevan also legitimized several documents by using other people's personal information without permission.
The authorities said that Sahadevan applied for around 71 PPP loans. Which has a potential value of US$941,000. Then managed to receive PPP benefits of US $ 146,000. Not only that. Sahadevan also obtained eight EIDL loans with a total value of US$238,000.
During a trial, the Prosecutor also revealed that Sahadevan was involved in trading crypto assets and several securities. His mode of action is to try to launder government money. Namely by paying off personal debts and transferring some of the money to his lover's account.
Not only that. Sahadevan is also known to have borrowed US$1.3 million. Hiding a debt of US $ 283,000 which he collected from the benefits of EIDL. to buy a mansion in Potomac, Maryland.
Sahadevan's illegal activities came to light when the police raided his residence in the Potomac on February 24, 2023. During the raid several pieces of evidence were found. Like 18 SIMs owned by other people, $17,000 in cash and a physical bitcoin wallet in the form of a black box.
Currently Sahadevan is facing a sentencing hearing with multiple articles. If found guilty, he will be sentenced to a maximum of 20 years in prison for fraud via electronic transfers. And a 10-year sentence for money laundering, as well as a mandatory two-year sentence for violent identity theft.
Apart from that, Sahadevan is also willing to confiscate his cash and Bitcoin and pay US$429,000 as restitution.
This is not the only time that Bitcoin has become a means of money laundering. Launching KataData, globally money laundering using cryptocurrency will reach US$ 8.6 billion or the equivalent of IDR 123 trillion in 2021. An increase of 30% from 2020.
The absence of Anti Money Laundering (AMY) and Know Your Customer (KYC) regulations makes it easier for crypto to become a means of money laundering. Will digital currency still be an easy way to launder money in the future? We'll see how it goes!
(*)