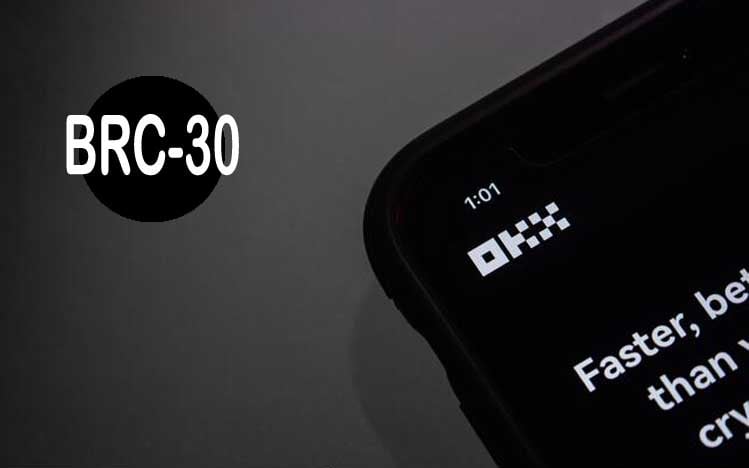 KANALCOIN NEWS – OKX proposes implementing a new token standard called BRC-30 to expand ordinal implementations on the Bitcoin network. By using this token, Bitcoin investors and/or traders can stake their own BRC-20 or Bitcoin tokens. Then receive BRC-30 tokens in exchange.
This was stated directly by Jason Lau, Chief Innovation Officer of OKX. Jason said that his party was relieved and calm to have proposed this.
As one of the largest crypto exchanges in the world, OKX has proposed regarding the expansion of the protocol's ordinal implementation on the Bitcoin network. By implementing a new token standard called the BRC-30 token, on Thursday (1/6).
This BRC-30 token has various features related to staking. Such as staking pools and rewards are generally on a blockchain with a Proof-of-Stake (PoS) consensus. Moreover, it will also be available on the Bitcoin blockchain for the first time. Because so far the Bitcoin network has relied on Proof-of-Work (PoW) consensus.
Please note that crypto staking is a mechanism that allows long-term investors to get passive income. The trick is to hold and lock crypto assets to get rewards.
With this staking, crypto owners tend to prefer keeping their assets rather than actively buying and selling. So that crypto prices can be more stable and not experience excessive fluctuations.
In its proposal, OKX mentioned that the main goal of BRC-30 is to expand the capabilities of the Bitcoin ecosystem. By introducing staking-related features and providing additional ways for the community to engage.
The way this is done is by giving awards to Bitcoin and BRC-20 token holders so they can participate. So as to be able to add a new dimension to the dimensions of Bitcoin.
OKX explained further that this staking mechanism introduces a new dimension to the BRC-20 token ecosystem. Facilitates greater user engagement. As well as building stronger relationships between BRC-20 token holders and the blockchain network on Bitcoin.
OKX Wallet Supports BRC-30 Token Standard
As proof of its support, OKX Wallet will have a hand in this. By enabling users to earn passive income by staking BRC-20 tokens or Bitcoin on the OKX Web3 Earn platform. without having to buy and sell Bitcoin. This is a series of DeFi earning products that already exist on the OKX platform.
Jason Lau also said that his party was very happy to have proposed. And pioneered the BRC-30 token standard to enable BRC-20 and Bitcoin staking.
Jason Lau also added that the Bitcoin ecosystem saw the latest developments. OKX is proud to work with developers and projects across the community to contribute to a better and broader growth of the bitcoin ecosystem.
(*)