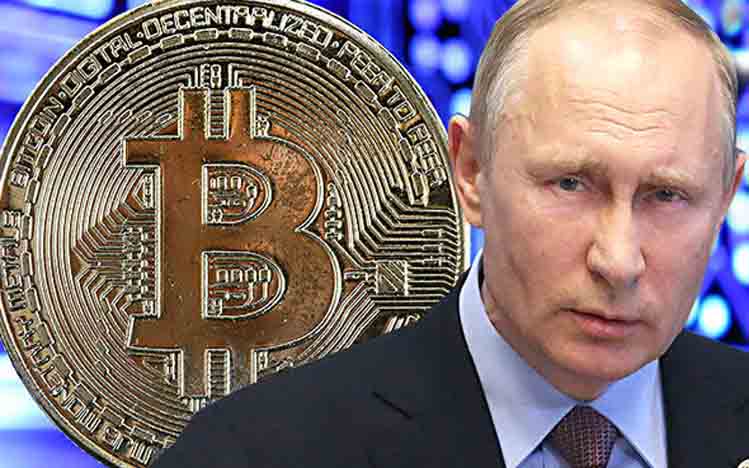 KANALCOIN NEWS – Most of the companies in Russia asked the President of Russia, Vladimir Putin, to legalize crypto in his country.
This is known from the Bitcoin News report, an institution representing many companies in Russia asked Putin to negotiate crypto legalization. In submitting the proposal, it was also mentioned regarding the use of crypto as a medium of exchange or transactions in foreign trade.
Crypto media mentions that companies in Russia are seeking assistance from the Kremlin in efforts to legalize decentralized Bitcoins and so on. And the request has been included in the annual report of the Russian Business Ombudsman, Boris Titov, to President Vladimir Putin.
The Institute of the Commissioner for the Protection of Rights of Entrepreneur under the President of the Russian Federation wrote about the recommendation. In a document entitled "Key Business Issues in Sanctions and Structural Transformation in 2023".
In this document, the authors expect crypto to be a solution to problems with foreign countries. In that sense, crypto can be a legal means of payment and transactions to be used as a means of transactions with foreign countries. And of course by way of making laws to legalize it.
"To achieve this, it is necessary that the status of such transactions be specified in Russian law," they stated in the document.
Not only that. They also want a digital asset trading platform, as reported by RBC Crypto. Consider clearing and issuing digital money for this purpose.
Due to financial restrictions and other sanctions imposed by the West on Ukraine, Russian government authorities are trying to circumvent sanctions. It is on this basis that the idea of legalizing crypto as a means of international payment is getting stronger and stronger.
It should be noted that the State Duma, the legislature in Russia, has endorsed various crypto-related laws at the moment. But that doesn't cover the fact that many companies in Russia have used cryptocurrencies in trading abroad even though there is no regulation yet.
And just for the record. This is not the first time that companies in Russia have pressed for the legalization of this digital currency.
At the end of 2022, many IT companies from the Russian association of software developers, Russoft, have asked to be allowed. To use crypto as a means of official transaction. Especially if dealing with several foreign clients.
Reasons Some Countries Prohibit the Use of Crypto as a Transaction Tool
Not only Russia. Several countries also prohibit the use of this digital money for transactions. One of them is Indonesia. The reasons make perfect sense. Cryptocurrencies are too volatile.
Not only prohibited as a transaction tool. But some countries also prohibit making crypto as an asset. Because the value often changes and is uncertain. The risk is too high. Because increases and decreases in prices can occur drastically and are difficult to predict.
So, it is natural that many countries prohibit the use of crypto because the losses incurred are enormous. Especially for novice investors.
(*)