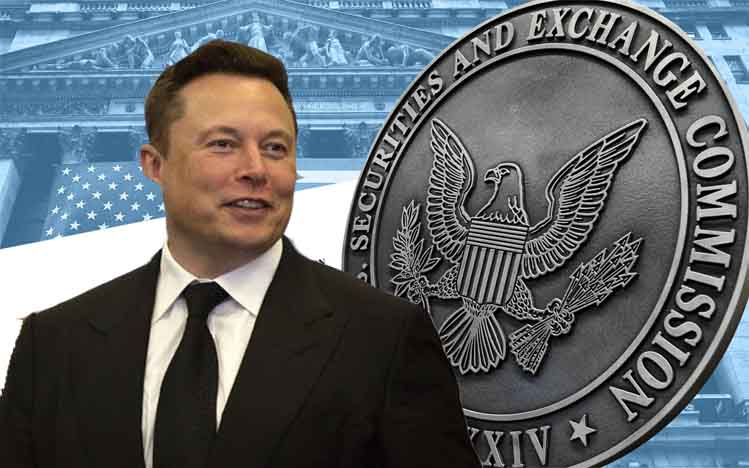 KANALCOIN NEWS – Tesla CEO, Elon Musk, is suspected to be undergoing an investigation from the United States Stock and Exchange Commission (SEC). It comes after his company, Tesla, made a $1.5 billion bitcoin purchase.
The famous electric car company from the United States, Tesla, is reportedly starting to dive into the world of cryptocurrencies. It came after Tesla invested $1.5 billion in bitcoin.
The investment decision was made by Tesla in January and has submitted to the United States Stock and Exchange Commission (SEC). In his application, the company owned by Elon Musk hopes to use bitcoin as a means of payment in their transactions.
"We invested a total of $1.5 billion in bitcoin…. We hope to start accepting bitcoin as a form of payment for our products in the near future," Tesla's plea reads, quoted by Kanalcoin.com from News.Bitcoin.com.
However, Tesla's efforts apparently have to end long and drag the name of their CEO, Elon Musk. The reason is, Musk must be prepared to be investigated by the SEC related to the investment made in bitcoin.
The purpose of the SEC investigation is related to Musk's tweet on his personal Twitter account on January 29 last. At that time, Musk tweeted about bitcoin and dogecoin. In fact, the man who also serves as CEO of SpaceX changed his profile only with the words '#bitcoin'.
After that, Musk also said that he openly supports the existence of cryptocurrencies. In fact, Musk admits that he cannot avoid the development of the emergence of bitcoin that is happening today.
"In retrospect, it was unavoidable," Musk tweeted.
Meanwhile, the former Branch Chief of the SEC's Enforcement Division, Doug Davison, said he was not surprised by the SEC's investigation into Musk. According to him, Musk's tweet could lead to allegations of setting the value of bitcoin so that it affects the movement of the cryptocurrency market.
"It's not surprising, given the focus on the chief executive's tweets, bitcoin price, and recent dramatic market moves, for the SEC to raise questions about the facts and circumstances here," Davison said.
Former Vice President of the European Central Bank (ECB), Vitor Constancio, said that the SEC deserved to conduct an investigation. The reason is, Musk's tweet made the price of bitcoin continue to rise and made Tesla's investment a benchmark.
"It was not disclosed when Tesla made this investment. In December, Musk said that Tesla could buy bitcoin, and this was followed by many statements that he supported bitcoin," said Constancio.
"Bitcoin continues to rise and Tesla's investment is rewarding. The SEC will investigate this," Constancio continued.
Not only Davison and Constancio, NYU Stern School professor Nouriel Roubini also believes that what Musk is doing is a form of market manipulation. Therefore, Roubini urged the SEC to investigate Musk's actions.
Previously, Musk had also had problems with the SEC, to be precise in 2018. The Tesla CEO is suspected of having committed the securities fraud of his electric car company. As a result, Musk had to pay a fine of $40 million
(*)