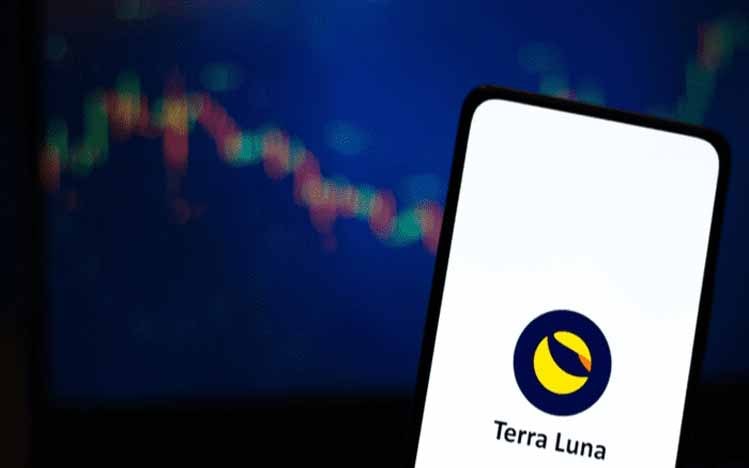 KANALCOIN NEWS – Coin Crypto Luna which is a native cryptocurrency coin from the Terra platform, the price has continued to decline in the last 24 hours, from the graphic data displayed by coinmarketcap based on the volume of trading transactions on the exchange, the price reached 5.11 USD, down about 85% from the highest price of 34, 28 USD.
The trading volume that continues to fall has resulted in Terra's market capital (LUNA) dropping and dropping out of the top 10 cryptocurrency marketcapitals.
Terra (LUNA) is a Coin Native Cryptocurrency on the Terra Platform that keeps Stable coins in the Terra ecosystem stable 1:1 with Fiat Benchmark currencies such as Terra USD (UST), Terra KRW (KRT), and Terra MNT (MNT).
In contrast to other stable coin tokens USDT and USDC, which say in their whitepaper that the 1:1 benchmark is secured by fiat currency held in reserve in the Bank. The Terra Stabelcoin (UST) token is secured by the LUNA native cryptocurrency token in the Terra ecosystem.
The price of Terra USD (UST) dropped from the 1:1 benchmark on May 8, followed by a 14% decline in Coin Native Terra (LUNA).
The drop was attributed to the release of 285 million UST on the Curve and Binance platforms by one whale in crypto, Caetano Manfrini, Legal Officer at Crypto Company in Brazil, said on Twitter.
today's attack on Terra-Luna-UST was deliberate and coordinated. Massive 285m UST dump on Curve and Binance by a single player followed by massive shorts on Luna and hundreds of twitter posts. Pure staging. The project is bothering someone. 🌝 on the right path!

— Caetano Manfrini (@CaetanoManfrini) May 8, 2022
Co-founder of Terra Platform, Do Kwon said on his twitter that 10 Billion USD in Bitcoin has been set up as a token reserve.
"$UST with $10B+ in $BTC reserves will open a new monetary era of the Bitcoin standard", said Do Kwon, on his twitter.
(*)