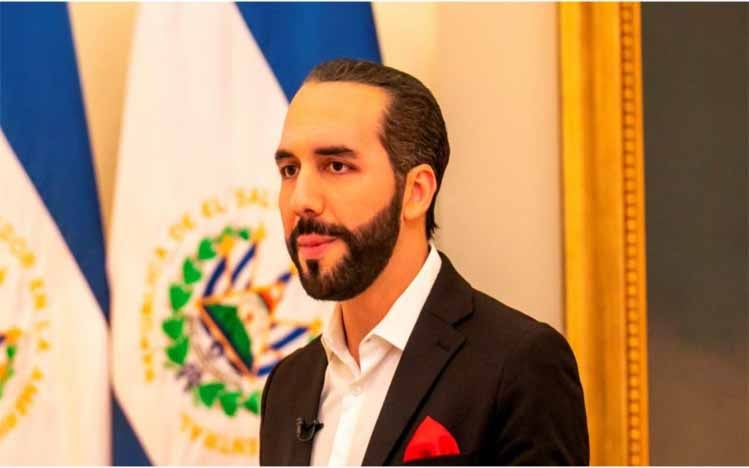 KANALCOIN NEWS – The first country to make bitcoin a legal tender, El Salvador, recently bought up 500 BTC of bitcoin amidst the bitcoin price which has continued to fall by 24% in the past month. Based on coinmarketcap data, bitcoin price reached 40,465 USD in mid-April 2022.
In a tweet he shared, the President of El Salvador, Nayib Bukele, said that El Salvador had bought 500 Coins of Bitcoin, at a time when the bitcoin price was 30,744 USD.
El Salvador just bought the dip! 🇸🇻

500 coins at an average USD price of ~$30,744 🥳#Bitcoin

— Nayib Bukele (@nayibbukele) May 9, 2022
Bitcoin has become the legal currency in El Salvador in 2021, After the Legislative Assembly in the country passed the latest Law on September 7, 2021.
The purchase of Bitcoin in the country by the Government of El Salvador, is not the first, based on data compiled by Bloomberg, El Salvador last bought bitcoin on January 21, 2022, for 410 Bitcoins, when the bitcoin price reached 36,585 USD.
Bitcoin becomes the valid currency in the country along with the US Dollar.
"The use of Bitcoin is optional, no one will accept Bitcoin if they don't want it… If someone accepts payment in Bitcoin, they can choose to receive it automatically in dollars," Bukele said, quoted by the straitstimes
According to Wikipedia data, El Salvador is one of the countries with the top remittance rates, around 20% of GDP in 2019.
He added that the high commission fees traditionally associated with sending money home would be eliminated by using cryptocurrencies, in his words quoted by The Straittimes.
(*)