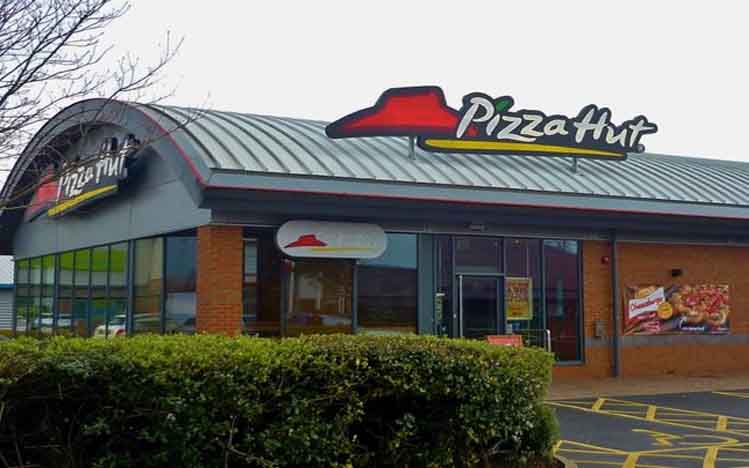 KANALCOIN NEWS – Pizza Hut has reportedly started accepting payments using cryptocurrency. This policy was carried out specifically by Pizza Hut in Venezuela. The reason is, Pizza Hut doesn't want to be left behind in implementing cryptocurrency payments for its services.
Pizza Hut will accept payments using cryptocurrency using a payment platform called Cryptobuyer. Pizza Hut is following in the footsteps of Burger King, Intercontinental Hotel, Traki and several other big names in Venezuela in accepting cryptocurrency payments.
The payment policy using cryptocurrency at all Pizza Hut restaurants in Venezuela was announced by Cryptobuyer on Friday (27/11/2020) local time. One of the accepted crypto currencies is the most popular today, bitcoin.
"Starting today, you can share with your family and pay using crypto currency … at any Pizza Hut restaurant in Venezuela," said Cryptobuyer's official statement as reported by Kanalcoin.com from News.Bitcoin.com.
In the announcement, Pizza Hut apparently does not only accept payments using bitcoin. Besides bitcoin, Pizza Hut serves payments using seven other cryptocurrencies. The seven cryptocurrencies are ethereum, dash, litecoin, binance coin, tether, DAI, and Cryptobuyer's own token, XPT.
Meanwhile, Pizza Hut restaurants that accept cryptocurrency payments in Venezuela are located in several cities, namely Caracas, Maracay, Maracaibo and Barquisimeto. Meanwhile in Caracas itself there are several locations that can be accessed, namely El Sambil, El Recreo, Lider, Caurimare and Ias Mercedes.
Pizza Hut's policy of accepting payments using cryptocurrencies is actually a series of Cryptobuyer efforts to implement the use of cryptocurrencies in all trade and service sectors.
Previously, last June, Cryptobuyer did announce to Venezuelans that they would be able to pay for the goods and services they bought using cryptocurrencies in more than 20 thousand stores throughout Venezuela.
Cryptobuyer uses their own proprietary technology for cryptocurrency payments called Cryptobuyer Pay. Cryptobuyer Pay is integrated with the Merchant Server platform issued by Mega Soft.
Mega Soft itself is a very large payment processing company in Venezuela. In fact, Mega Soft manages an average of 18 million transactions per month in Venezuela.
Cryptobuyer had announced that if Venezuelans buy goods or services in stores that use Merchant Servers, Venezuelans can pay using more than 100 cryptocurrencies.
This is because Merchant Server and Cryptobuyer Pay have an alliance with a Japanese cryptocurrency exchange company, Liquid. In addition, traders can also choose to directly exchange cryptocurrency for fiat currency or store it in their own cryptocurrency account.
(*)