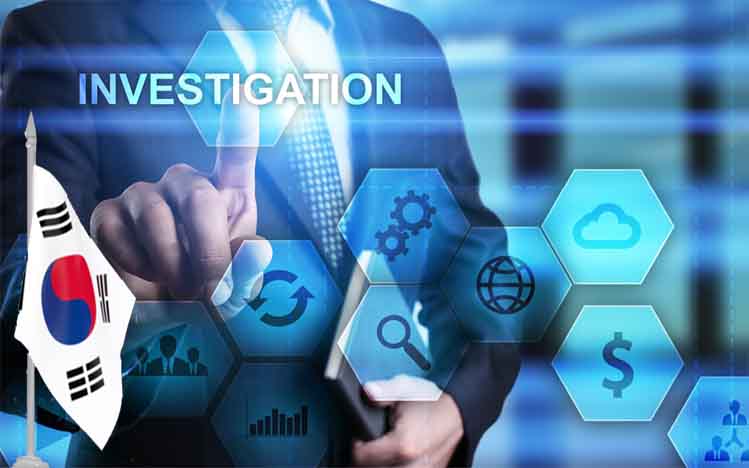 KANALCOIN NEWS – The four major South Korean crypto exchanges, namely Upbit, Bithumb, Coinone, and Korbit, are reported to be supporting the local police in investigating a phenomenon called the "Nth Room". Where the phenomenon turned into a national scandal.
Over the years, dozens of high school-level South Korean children (mainly girls and sometimes boys too) have been filmed sexually assaulting and self-injuring. In which the videos are then shared via Telegram chat in exchange for payments made in the form of Crypto exchanges. This scandal was discovered by the Korean police who saw dozens of videos of the victims displayed along with the names and addresses of the victims.
Seeing the scandal spread, in the end 5 million Koreans signed a petition to name the man who led the group in blackmailing girls or girls through the Telegram group. So because of the petition the police decided to reveal the identity of the perpetrator, namely Cho Ju-bin, a 24-year-old man.
Not only the identity of the mastermind behind the perpetrators, the police also revealed that more than 10,000 people (and counting) used the Telegram chat to spread the pornographic video. Where some of them pay more than 1,200 dollars through Crypto exchanges to get this access. So far, the police are aware of around 74 people, including 16 young girls, who have been exploited.
Cho Ju-bin, the perpetrator of a South Korean child porn video, has been accused of sexual harassment, threats and coercion, as well as violating child protection and privacy measures. Having the nickname "baksa" which means "doctor" or "teacher", he lured girls through Telegram chat operators who promised modeling or escort jobs. Cho also chose to use Crypto technology thinking it would be difficult for the police to trace and shut down the Telegram chats he created.
But maybe the perpetrator forgot that there is a South Korean law that requires all Cryptocurrency clients to pass the KYC/AML verification procedure, which is a platform that can help the authorities find members and understand the magnitude of the incident.
Although the police have not provided any confirmation, there are reports that local Crypto exchanges tracked Crypto transactions and found that some of the members who paid for the child porn videos were popular artists, professors, sports celebrities, and startup founders, as well as company CEOs. So far police have traced 124 people linked to the case, Cho and 17 others have been detained.
(*)