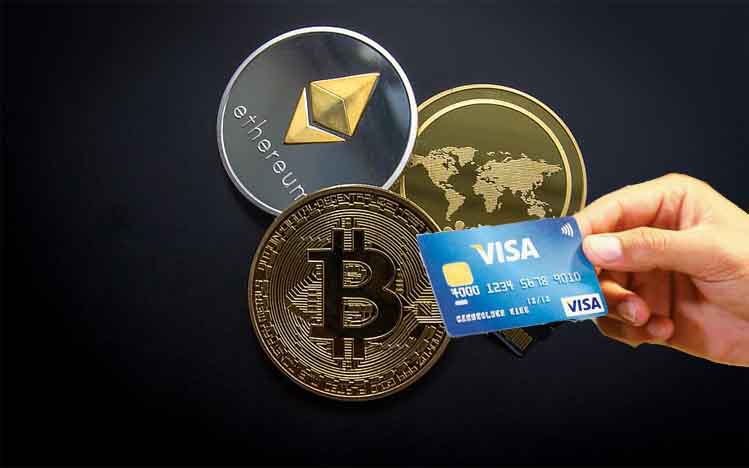 KANALCOIN NEWS – CoinZoom, which is a Cryptocurrency exchange based in the United States, has officially launched Crypto Exchange and Visa Card. So CoinZoom allows its users to spend Crypto with visa cards, which the company uses is a platform that allows users to buy, sell, and spend Bitcoin and digital coins, or other. Where later this Utah-based company will be registered with FinCEN (Financial Crimes Enforcement Network) as a money business service.
Crypto exchange using the Visa card CoinZoom allows clients to convert their Crypto holdings to fiat in just seconds, and can spend them at more than 50 million Visa merchants around the world. Because the card will be connected directly to the platform customer account. So clients can pre-select the digital wallet they want to debit when using the card. In short, clients can choose between their fiat and Crypto wallets. The latter can host dozens of digital currencies, including Bitcoin, Ethereum, XRP and Litecoin.
CoinZoom's Crypto Exchange and Visa Cards implement a new credit card technology system, including PIN technology, chips, contactless payments, and withdrawals from ATMs. So that every time the cardholder makes a payment, the CoinZoom platform authorization engine will convert Cryptocurrency to USD in real-time.
In this regard, CoinZoom's CEO and founder of the platform, Todd Crosland, commented that his company is very pleased to be working with Visa to launch the project. This is because Visa's dominance as a global leader in digital payments has become a tremendous asset, because CoinZoom has begun to reshape the global Cryptocurrency market.
So according to Todd Crosland, the goal of this project is to provide Cryptocurrency traders with the best platform to buy, sell, and spend their digital assets. So in addition to the convenience that will be obtained, customers will also be able to get up to 5% gift cards back on every purchase.
Not only Crypto Exchange and Visa Cards are offered by the CoinZoom platform, but the platform also offers other features, namely free Crypto peer-to-peer (P2P) and a fiat payment system called ZoomMe. Where the ZoomMe feature allows users to send Crypto and fiat to friends around the world without any commission. So in short the ZoomMe feature allows P2P transactions worldwide.
It seems that Crypto Exchange and Visa Cards (or related Crypto credit and debit cards) are becoming the norm or competition. This is evidenced by reports that COINBASE is making Visa-based debit cards that are compatible with Google Pay. Even the desktop trading platform has an alternative for clients using iOS devices to still be able to trade, namely using CoinZoomPro which is a sophisticated iOS trading application that allows customers to buy, sell, send, and spend digital currency.
(*)