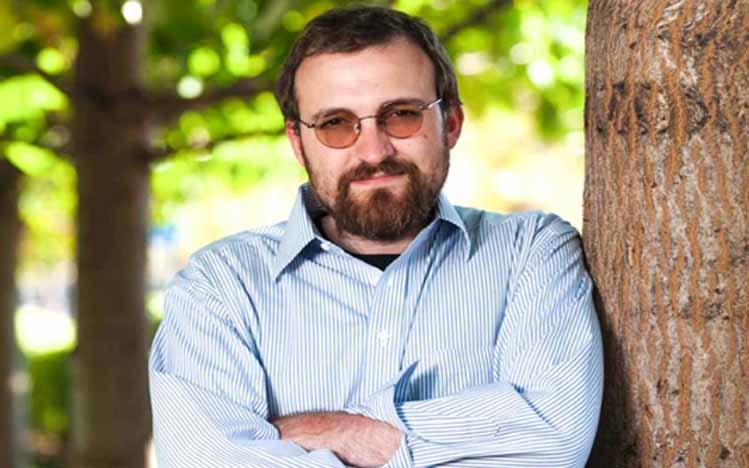 Charles Hoskinson is the former CEO of Ethereum, mathematician, and CEO and founder of blockchain company Input Output Global (IOG). The CEO and founder of the company formerly known as Input Output Hong Kong (IOHK) is also a co-founder of the BitShares and Cardano blockchain projects.
Biography of Charles Hoskinson
Charles Hoskinson was born and lives in Colorado, a state in the western United States. He is known to have higher education at Metropolitan State University of Denver and the University of Colorado. In college, Charles Hoskinson studied analytical number theory before moving on to cryptocurrencies.
Charles Hoskinson's Career Journey
Charles Hoskinson has been in the crypto world since 2013 through Invictus Innovations. Invictus Innovations is a company founded by Hoskinson and a developer, Dan Larimer, to launch the BitShares network.
Meanwhile, BitShares itself is a crypto platform that is organized as a decentralized autonomous company. The term was used and claimed by Charles Hoskinson as his own.
In the same year, Charles Hoskinson started a project called the Bitcoin Education Project. The Bitcoin Education Project is an online school where Hoskinson met Vitalik Buterin, a co-founder of Ethereum.
While still in the early stages of the project, Hoskinson and his group proposed a vision that contradicted the structure of Ethereum. In this case, Hoskinson argued that the platform should be a not-for-profit entity that has a formal governance structure.
Meanwhile, Buterin strives to make the platform as a non-profit organization open-source and have decentralized governance. Hoskinson characterized the dispute as a "boardroom fight" and decided to leave the project in June 2014.
The same year that Charles Hoskinson left the Bitcoin Education Project, he teamed up with Jeremy Wood, a former Ethereum employee, to create IOG.
The purpose of the formation of IOG itself is to become a third-party development company that helps government entities, companies, and academic institutions in building blockchain and cryptocurrencies.
Later, Ethereum was known to split into two camps after a controversial upgrade in 2016 that led to the creation of Ethereum Classic. Charles Hoskinson who became one of the main proponents of the platform used developers and resources from IOG to build the cryptocurrency.
Charles Hoskinson in 2019
Charles Hoskinson is known to have spent most of his last few years circumnavigating the globe, meeting with companies, universities and government officials to secure collaborative partners for the next generation blockchain platform, Cardano.
In June 2019, Input Output Hong Kong (IOHK) was known, announced that the company had signed an MoU (Memorandum of Understanding) with the Georgian government to implement projects that could support blockchain across businesses, government services, and education.
Later that same year, in September 2019, Charles Hoskinson announced that the American footwear brand, New Balance, would use the Cardano blockchain. This step was taken by New Balance to authenticate their products along their supply chain.
Relationship between IOHK and Cardano Foundation
Charles Hoskinson, the founder of Cardano and IOHK, launched the foundation in the third quarter of 2017. Since then, Hoskinson is known to have played an active role in providing support to the foundation.
IOHK's academic research on cryptography and digital currency architecture will prove useful in keeping the platform dynamic. In addition, it is considered to be able to update the blockchain codebase and prepare a roadmap for future Cardano projects.
Hoskinson Cryptocurrency Research Project
On February 15, 2017, Tokyo Institute of Technology became the first university to collaborate with IOHK and successfully established a research laboratory. Some time later, IOHK sponsored another research center at the University of Edinburgh. This institution is known for its good and quality information and computing research.
Furthermore, this institution will serve as IOHK's headquarters in a network of academic institution partnerships. According to Hoskinson, the headquarters will help IOHK build blockchain-related technologies and create a team of experts in the UK.
Three years after its collaboration with the Tokyo Institute of Technology or to be more precise in February 2020, the School of Engineering and Applied Sciences at the University of Wyoming (UW) has become IOHK's newest partner for advanced blockchain technology research. The university received $0.5 million worth of ADA digital currency from IOHK.
When talking about grants, Charles Hoskinson expressed his belief that the actual uses in blockchain technology are limitless. Furthermore, he mentioned that the donation will help realize and encourage the blockchain revolution that is developing in the State of Wyoming.
(*)