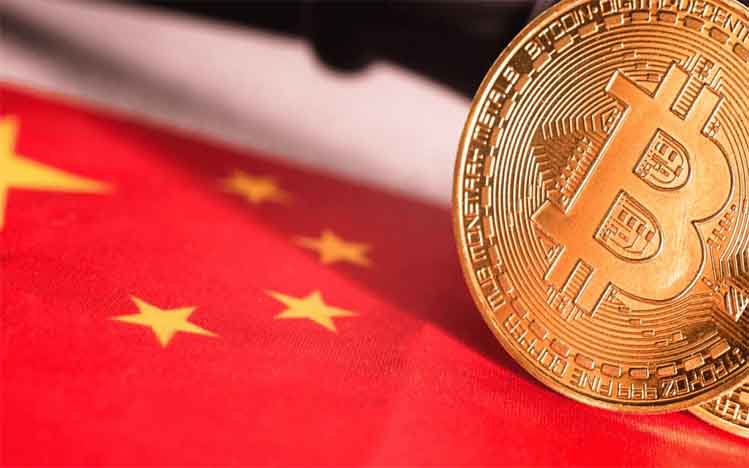 KANALCOIN NEWS – On November 13 (11/13/2021) Cointelegraph reported that a senior official from the Jiangxi province, China had been fired as Chairman of the Chinese People's Political Conference, namely Xiao Yi.
The Central Commission for Discipline Inspection (CCDI) strongly suspects that Xiao Yi has abused his administrative position in contravention of China's policy of implementing crypto businesses.
As CCDI said in a statement quoted from Cointelegraph.com, "(Xiao Yi) has violated the new development policy, deviated from his position in guiding and assisting companies to participate in digital currency businesses where business activities are not in accordance with the country's industrial policies."
The mistake that Xiao Yi made was not only spreading crypto in China but had violated the trust in the position he held.
This is based on the CCDI report from the translated version published by cointelegraph, "Xiao Yi has completely violated political order, organizational order, integrity order, work order and order in the life of the party which includes professional abuse and being a suspect in receiving bribes and misappropriation of office. ."
The findings in the investigation resulted in a decision by the Chinese Communist Party (CCP) Central Committee to fire and expel Xiao Yi's party for her wrongdoing.
Forms of abuse of office by former senior Jiangxi officials include permitting illegal businesses to profit, raising funds for projects, raising funds for construction, accepting bribes and interfering in judicial activities.
Xiao Yi's violation resulted in her losing her position and the income from her illegal business was confiscated for further analysis and prosecution.
In the opinion of market observers quoted from Globaltimes.com that the Xiao Ji case shows that China is serious about enforcing strict laws for the implementation of crypto businesses.
Meanwhile, China's National Development and Reform Commission on Wednesday (11/10/2021) quoted from Globaltimes.com stated that crypto businesses must be cleaned up and regulated in policy, and state-owned units that implement crypto mining businesses must be investigated and punished strictly.
And based on the observations of industry observers to Global Time on October 8, it was explained that more than 90% of crypto businesses were banned from operating in China after the spread of the prohibition in the country to not allow anyone to do cryptocurrency business.
It is this firm policy related to the crypto business that motivates the crypto community that has developed including Bitcoin (BTC), miners, crypto exchanges to move their operations to countries that treat crypto-friendly policies as reported by Cointelegraph.
The same thing happened to Huobi, the largest in-house crypto exchange in China, which has obtained a new license in Gibraltar.
And according to a Cointelegraph report that the Chinese exchange was authorized by the Gibraltar Financial Services Commission to immediately shift its business operations to Huobi Technology Co.
As Huobi group CEO Jun Do stated, "The whole world is moving towards regulated growth in the cryptocurrency space. […] Businesses should realize the importance of harmonizing business with trends."
(*)