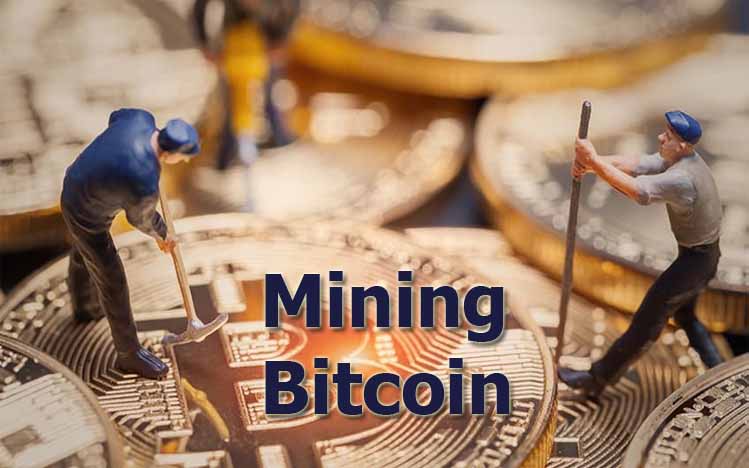 KANALCOIN NEWS – Profits of Bitcoin miners slowly decrease until they reach 90%. Due to increased activity in the Bitcoin network.
From the CoinJournal report, the profits that Bitcoin miners get from transaction fees have decreased due to the increase in BRC-20 tokens. Increasing network activity to its highest point in early 2023.
As is known, the BRC-20 token is an ordinal encryption that can represent loyalty points and digital assets. These tokens can be created on the Bitcoin blockchain network.
Glassnode noted that prior to the BRC-20 token hike, Bitcoin miners could earn US$17.8 million. But after the BRC-20 token skyrocketed, everything changed to the opposite.
On Monday (29/5/2023) Bitcoin miners only got US$1.7 million. That means a decrease of up to 90%. Yet the earnings of these miners are still close to historical figures for the most part of the trade.
Only 310 of the 4,674 trading days of Bitcoin resulted in a profit that was higher than the fees for the miners.
Glassnode says at the peak of the BRC-20 hike, Bitcoin miners were making US$17.8 million in transaction fees. From 2 trading days throughout the peak of 2018 recorded this was a bigger fee income.
Currently, miners are generating US$1.7 million in fee revenue, a decrease of -US$16.1 million from their recent peak. But this number still increases significantly when compared to historical precedents, where only 310/4674 or about 6.7% of trading days recorded higher costs.
The rise in BRC-20 tokens has also resulted in congestion on the Bitcoin network. Causing an increase in transaction fees which is rare on the Bitcoin network.
Bitcoin miners must be able to survive and be prepared to welcome the halving.
From some experience halving has been able to increase the price of bitcoin. Because mining results are reduced by half and increase the scarcity side.
Get to Know What Halving Is
In simple terms, what is called Bitcoin Halving is a situation where the reward for miners in one Bitcoin block will be divided by 2 every 210 blocks. And this will happen every 4 years. Up to 21 million as the maximum limit.
In other words, miners will be rewarded if they succeed in adding to the block network or mining in the Bitcoin network. However, this income is if the miner succeeds in verifying the transactions made by the user.
Once mining reaches 210,000 blocks which happens every 4 years, the rewards for bitcoin miners will be truncated. This is what is called Halving Day.
Miners will need computing power when mining. If all these transactions are put together in a digital network, they will form a block. And if the blocks come together, they will produce a chain known as a blockchain.
Miner will act as a digital auditor who checks the legitimacy of transactions on these bitcoins.
(*)