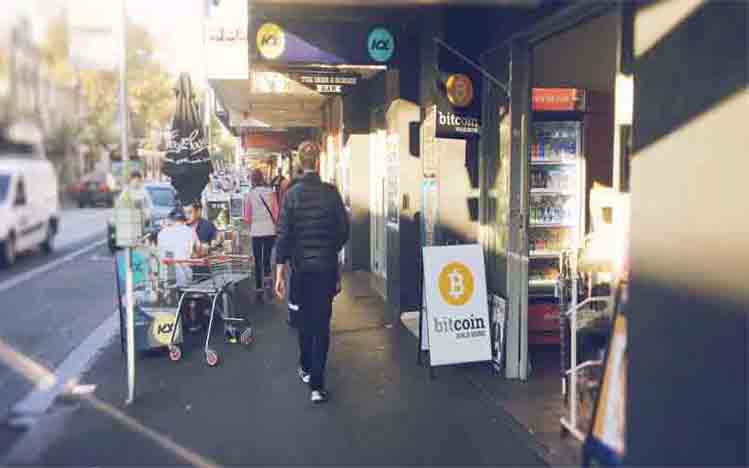 KANALCOIN NEWS – Most traders in Australia sell bitcoins at low prices. This is due to the ban on fiat withdrawals in Australia. It is known that Binance in Australia provides a significant price difference between Bitcoin and other cryptos on Tuesday (30/5/2023).
And these significant differences result from the decisions of leading domestic payment providers. To stop the withdrawal of Australian dollars by its users.
Bitcoin News reports that starting early June, Binance Australia users will not be able to withdraw Australian dollar (AUD) amounts to bank accounts via the Payid service.
In May , Binance notified traders. That traders will not be able to deposit or withdraw AUD through another Australian payment gateway, Cuscal.
Since Tuesday (30/5/2023), Bitcoin on Binance Australia will be lower than 35,000 AUD or around US$23,000. This is AUD 7,500 lower than the average price listed on other exchanges, such as Coinjar and Independent Reserve.
This means the price of Bitcoin on Binance Australia is around 34,000 AUD. Or lower compared to AUD 43,000 on the Australian based crypto exchange, BTC Markets.
A spokesperson for Binance Australia revealed that AUD balances can be converted into tethers (USDT) and US dollar-tied Stablecoins. Its function is to facilitate withdrawals and trading activities that occur after June 1, 2023.
The team is working on an alternative to continue offering AUD deposits and withdrawals to their users. At least that's the best consideration.
This challenge for Binance Australia comes amid increasing regulatory scrutiny over the world's largest digital asset exchange which is based on daily trading volume.
This also includes investigations in the US into compliance with anti-money laundering regulations. As well as alleged violations of Russian sanctions.
In April Australian regulators have reviewed the operations of this crypto company in Australia. As the regulator, the Australian Securities and Investments Commission (ASIC) revoked the license issued to Binance for its business in this kangaroo country.
As a crypto platform, Binance is constantly under scrutiny from many parties. These parties, especially traders and regulators, will pay close attention. how Binance was able to overcome challenges. Then navigate the evolving regulatory landscape.
Get to know Binance
As information, Binance is a cryptocurrency exchange or buying and selling platform. First established in 2017. With a focus on buying and selling crypto assets. Like Bitcoin, Ethereum, LiteCoin, Dogecoin, and its own token, Binance Coin.
Apart from creating its own token, Binance also provides crypto wallets for traders to store their crypto assets. To attract user interest, Binance also provides interest on transactions made using cryptocurrencies.
Not only buying and selling crypto. This platform also provides listing services, coin withdrawals, and fundraising. As of now, Binance is used by most of the crypto traders for transactions using this digital currency.
(*)