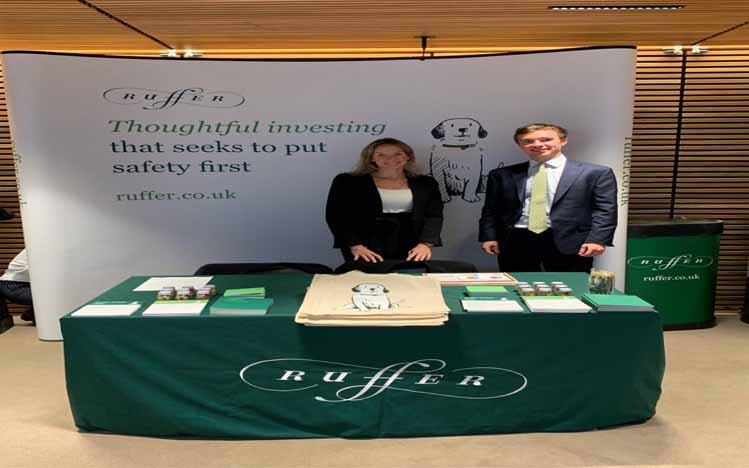 KANALCOIN NEWS – British investment company, Ruffer, reportedly has received a profit of $ 750 million. However, Ruffer said he had sold half of the bitcoins they currently have.
A company engaged in investment management, Ruffer, has recently been reported to have received enormous profits from their bitcoin investment. Reportedly, Ruffer has made a profit of more than $ 750 million
The amount of income is obtained from bitcoin investments made in less than two months. According to a well-known British media report, The Telegraph, Ruffer is rumored to have sold some of his assets in bitcoin at this time.
Previously, the UK-based company had invested 2.5 percent of their assets into bitcoin (BTC) in November 2020. Over time, Ruffer's investment became profitable after bitcoin experienced a sharp increase.
In less than two months, bitcoin crossed the price above $ 2 thousand and was able to reach the highest point in bitcoin price history, namely $ 42 thousand in January. After that, the company decided not to HODL all their crypto assets.
Ruffer immediately reported that they had sold roughly half of their BTC holdings. The report was delivered directly by the co-founder of Ruffer, Duncan MacInnes.
"The 2.5% allocation we made in November across our fund, which amounts to about $600 million, this has doubled, so we decided to take our 'book fees' and take a profit of $650 million," MacInnes said as reported by from Cointelegraph.
"We still have about $700 million left and are currently up $750 million overall," MacInnes said.
MacInnes admitted that Ruffer was skeptical about bitcoin investment, which was busy in 2017. However, their stance finally changed after seeing the development of bitcoin, especially in the midst of the COVID-19 pandemic, which is currently making the price of bitcoin soar very sharply.
MacInnes said that retail investors were currently desperate for alternative safe haven assets until institutions finally bought crypto currency assets as well. In addition, Mac Innes said that the current economic environment for bitcoin is very good.
"The economic environment for bitcoin right now is very good," said MacInnes.
Ruffer's current investment in bitcoin is actually their Multi-Strategies Fund to counter the ongoing devaluation of fiat currencies due to the COVID-19 pandemic. Ruffer reduced their exposure to gold and invested 2.5 percent into BTC.
In fact, the current chairman of Ruffer, Jonathan Ruffer, says that bitcoin is an asset that seems implausible, but makes a lot of sense in the way we view the world.
"Bitcoin is a seemingly implausible asset, but it makes a lot of sense in the way we view the world," said Ruffer.
(*)