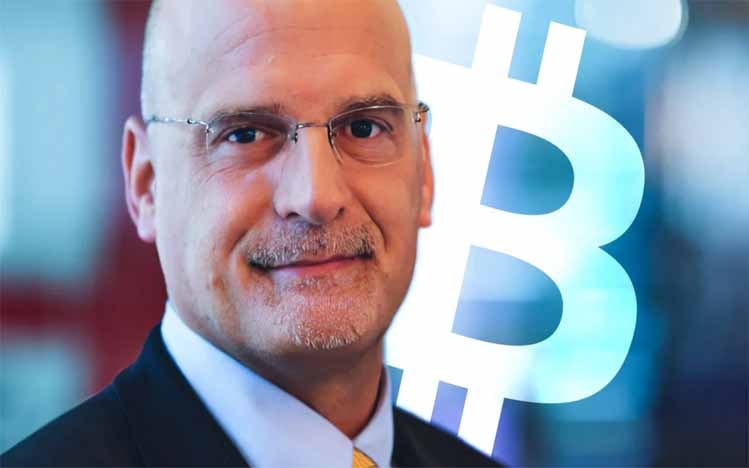 KANALCOIN NEWS –  Bloomberg senior commodities strategist, Mike McGlone, said that bitcoin could one day be able to penetrate the price of $50 thousand per token. This is because interest in gold is reported to have started to decline from time to time.
The largest cryptocurrency in the world today, bitcoin, is expected to become more and more violent from time to time. In fact, the price of bitcoin is expected to increase further and make gold lose as the highest investment asset in the world.
This was conveyed by senior commodity strategist from Bloomberg, Mike McGlone. McGlone said that at this time the public's interest in it was starting to decline. In fact, McGlone believes that bitcoin volatility could reach gold levels and push its price higher in 2024.
In a report published on Wednesday (3/2/2021) local time, McGlone explained that bitcoin received an overwhelmingly positive response when it broke the $30 thousand price. In addition, the adoption of cryptocurrencies by various institutions also makes bitcoin a potential benchmark to become a global reserve asset.
This condition can make bitcoin which currently has touched the figure of more than $42 thousand will reach the point of $50 thousand per token or even higher than that.
The report is accompanied by evidence of the high transfer of investment from gold to bitcoin by a number of parties. The reason is, there is an accelerated flow of funds to Grayscale Bitcoin Trust (GBTC) and a decrease in total gold holdings in ETFs.
Additionally, the report shows that GBTC funds have grown from 1% to 10% as gold flows out of $210 billion worth of ETFs throughout 2020.
McGlone said that the shift of people from gold to bitcoin is something logical in today's technologically advanced world.
"In today's digitalized world, it's logical to expect more funds to flow into Bitcoin and away from the precious metal," McGlone said as reported by Cointelegraph's Kanalcoin.com.
In fact, McGlone currently believes that investing by setting aside 5 percent of personal assets is a wiser decision.
"The absence of a major technological glitch makes the old gold allocator very risky if crypto becomes a reserve asset. And the Bitcoin earned from 1-5% of invested assets seems to be getting wiser," McGlone said.
In addition, McGlone believes that digital assets have the potential to reach resistance levels 100 times higher than gold resistance levels. Currently the resistance level of bitcoin ($40,000) against gold ($1,800) is 22 times.
McGlone said that bitcoin is now on track to match the level of risk that gold has in 2024. However, McGlone said that bitcoin should appreciate in price and mature.
"To get to that point, Bitcoin may have to keep what they're doing now, which is to appreciate in price and mature," McGlone said.
(*)