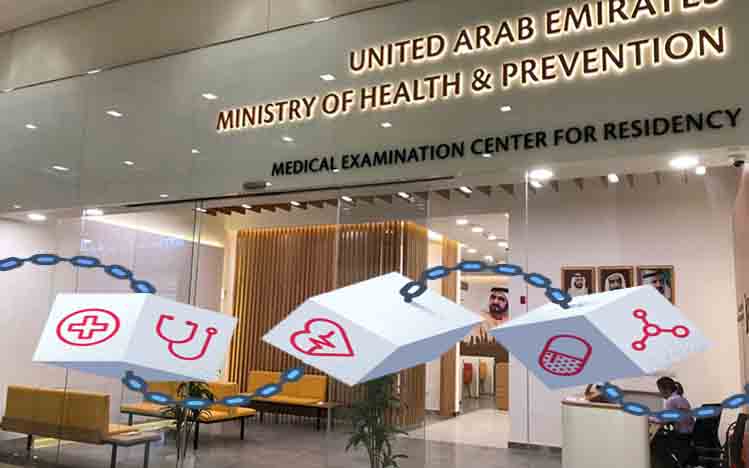 KANALCOIN NEWS – The Ministry of Health and Prevention (MoHAP) of the UAE together with the Ministry of Presidential Affairs, Dubai Healthcare City and other relevant authorities have launched a blockchain-based health data storage platform. It aims to increase the efficiency of MoHAP and other smart healthcare authorities. This will help users to simplify the search for health facilities and licensed medical personnel and analyze the supply chain of medicines.
The new data storage blockchain platform will help secure immutable, decentralized and encrypted databases with high security protections to verify the validity and reliability of data. As per the ministry's plans to introduce artificial intelligence (AI) into healthcare, the platform will also contain AI functionality.
The UAE has taken the initiative in blockchain technology. "AI-based projects will play a key role in enhancing healthcare service capabilities and delivering intelligent medical solutions, in accordance with the UAE Centennial 2071 and its artificial intelligence strategy," said Dr Hussein Al Amiri, Assistant Undersecretary of State for Public Health Policy and Licensing.
As of the start of this month, that 80 percent of government entities in the UAE have started using blockchain. In recent months, the Department of Economic Development in Dubai has announced its move to a blockchain-based unified business registry platform to increase the ease of doing business in Dubai. This allows license issuers to manage their trading licenses and company registrations.
Data becomes decentralized, secure, transparent and efficiently managed. The healthcare sector can benefit immensely from blockchain technology. But there are some challenges ahead such as how to adapt to the real world when it comes to regulation, privacy, business and provider and patient relationships for health care.
2020 Is The Year Of The Blockchain Company
Meanwhile, many corners of the blockchain sector seem confident that companies will rush to embrace the technology amid the extreme hype of the ICO boom. Blockchain is touted as a solution to any and all business problems. Evidence is found of this use case in almost every industrial sector. It is therefore fair to say that distributed ledger technology has made its way into some of the leading industry sectors.
Supply chain and finance are two areas where the benefits of blockchain are quickly becoming apparent. Examples include Walmart, Nestle and Unilever which are now using IBM's Food Trus solution to track products in their supply chains. Meanwhile in the financial sector, trading platforms such as the Australian and Hong Kong Stock Exchanges have taken advantage of the distribution of digital assets for faster settlement of trades without reducing risk from their counterparts.
Despite these achievements, most of the user cases being discussed in 2017/2018 have not yielded the results that were originally promised. Enterprise adoption has been slower than expected.
(*)