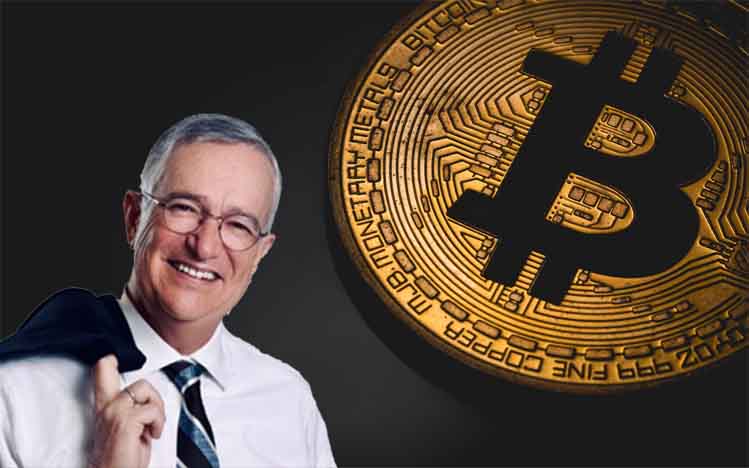 KANALCOIN NEWS –  Bitcoin is increasingly becoming the prima donna in the investment world for capital owners. In fact, one of the richest people in the world today, Ricardo Salinas Pliego, calls bitcoin the best investment he has ever had.
Ricardo Salinas Pliego himself was born in Mexico City in 1955. The 65-year-old man is the founder and CEO of the Salinas Group which operates in the media, telecommunications, finance and retail businesses. In addition, Salinas is also the head of Azteca TV which is the second largest media in Mexico.
Currently, Salinas is the second richest person in Mexico and the 166th richest person in the world.
In an interview with Cointelegraph reported by Kanalcoin.com, Salinas spoke about his investment experience in the world of cryptocurrencies, especially with bitcoin. Salinas revealed that he first came into contact with bitcoin in 2013.
At that time, Salinas bought a number of bitcoins as an investment tool when the price was still touching $200. Salinas then sold the bitcoin he owned four years later, in 2017 to be precise. At that time, the bitcoin price had touched $17 thousand.
Since then, Salinas admits that bitcoin is still the best investment for him. In fact, Salinas plans to buy bitcoin again if the value starts to fall.
"We always come back to the 'TKP'," Salinas said jokingly.
Despite selling some of his bitcoins in 2017, Salinas now still has around 10 percent of his liquid portfolio in bitcoin (BTC). The 65-year-old man has no plans to sell his digital assets in the near future.
In fact, Salinas indirectly said that he would still keep bitcoins in his portfolio for the next five or ten years.
"I want to wait another five or ten years," said Salinas.
Sebelumnya, Salinas sempat tertarik dengan bitcoin hanya sebagai alat pertukaran semata. Akan tetapi, CEO Group Salinas tersebut kini yakin dengan potensi yang dimiliki bitcoin dalam hal penyimpanan nilai atau investasi.
In addition, Salinas believes that bitcoin is able to overcome economic problems in Latin America. The reason is, Latin America is currently experiencing problems with fiat currencies and rampant inflation rates.
"What happened in Venezuela, in Argentina where fiat money collapsed has become a scandal. It really opens your eyes to the issue of paper money," said Salinas.
Salinas also said that bitcoin is a financial evolution, from the physical to the digital form that exists today. Bitcoin also cannot be devalued and easily confiscated by local governments, according to Salinas.
"Bitcoins are bits and bytes in ether, but the good thing is that they cannot be devalued and cannot be confiscated easily," said Salinas.
(*)