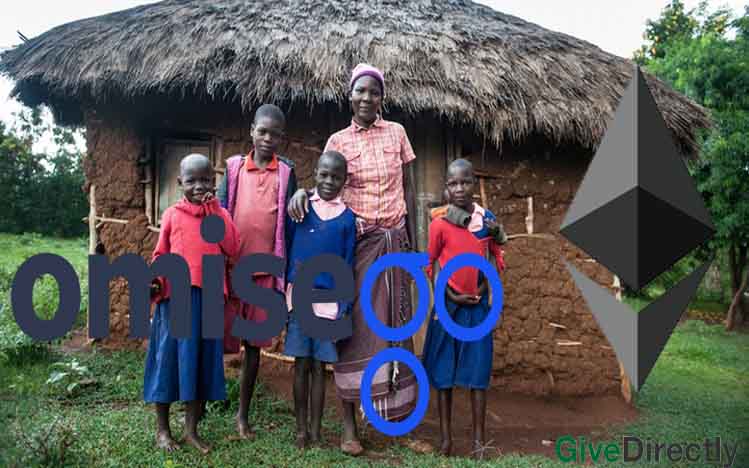 KANALCOIN NEWS –  In 2018, there is cryptocurrency blog Givedirectly, a non-profit organization that will provide direct assistance to refugees.
"We have some good news to share: OmiseGO and Ethereum founder Vitalik Buterin, donated the crypto equivalent of $1 million USD in OMG tokens directly to refugees living in extreme poverty, and GiveDirectly will send the funds over."
With such a philanthropic attitude, OmiseGo's price will likely have a higher value. The platform has also attempted to spread its presence to locations where crypto is still very rare in order to increase its growth.
The fund will come under the auspices of GiveDirectly, a non-governmental organization based in East Africa. Meanwhile these funds will be distributed in the regions of Kenya and Uganda.
"This is a new chapter for us, entering into humanitarian issues with services to give money directly to refugees," said GiveDirectly head of communications Catherine Diao.
"Although cash transfers have been used in humanitarian contexts before, this initiative is a significant departure from the status quo as we are giving some families in displacement money transformative to a small, subsistence sum."
This concept neatly fits in well with OmiseGO's own concept, which focuses on decentralizing banking and providing inclusiveness to those who have been traditionally closed off from the world of finance.
Both before and since the Ethereum ICO, several successful projects have been launched targeting the most disadvantaged in the world. This has included startup ID Civic Vinny Lingham, who funded the early stages through an ICO last year, as well as operations focused on payments like BitPesa, based in Kenya.
Meanwhile OmiseGO and GiveDirectly are asking for donations from potential investors, who can send Ethereum (ETH) and ERC20 tokens to a special address they provide.
(*)