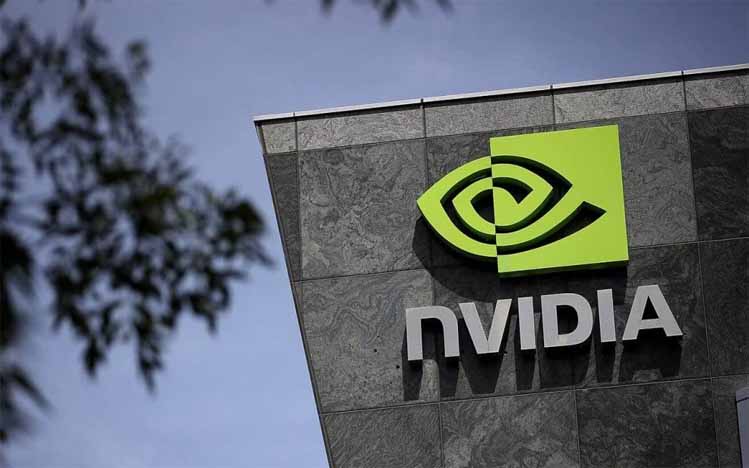 KANALCOIN NEWS –  The gaming hardware manufacturing company, Nvidia, has hinted that they will again open a dedicated graphics card production line for cryptocurrency. This was conveyed following the end of their product stock called RTX 3000.
Nvidia's Head of Finance, Colette Kress, said that the company could return to producing graphics cards specifically for mining. This will be done by Nvidia if there is a request from cryptocurrency miners.
Previously, Nvidia had produced a graphics card for a game called RTX 3000. Apparently, the card was selling well and even ran out of stock due to very high demand from gamers to date.
However, there are quite surprising facts behind the depleted stock of the RTX 3000. Apparently, a small part of the demand for the production RTX 3000 is from cryptocurrency miners.
Nvidia's own RTX 3000 graphics card can indeed be modified to be used as a device in the cryptocurrency mining process. However, Kress said that Nvidia did not know exactly how many RTX 3000 requests were coming from cryptocurrency miners.
Kress admitted that he could not believe that the RTX 3000 was in demand by cryptocurrency miners. This was also followed by a report saying that some Ethereum (ETH) miners built a rig with the structure of 78 Nvidia Geforce RTX 3080 graphics cards.
In fact, the miner who used Nvidia's Geforce RTX 3080 graphics card was able to reap a net profit of up to $122 thousand or around Rp.1.73 billion per year.
Therefore, Kress said that Nvidia could reopen their CMP product line, if demand from cryptocurrency miners is high. CMP itself is a graphics card specifically made by Nvidia for the cryptocurrency mining process.
Reported by Kanalcoin.com from Cointelegraph, Kress told investors at the 19th JP Morgan Tech/Auto Forum Annual Conference on January 12 that Nvidia could produce more dedicated graphics cards for cryptocurrencies.
"So, in summary, if demand for crypto starts or if we see meaningful numbers, we can also use the opportunity to restart the CMP product line to address ongoing mining demand," said Kress.
Kress said that the production of graphics cards specifically for cryptocurrency mining was indeed one of the production lines that was able to drive Nvidia's market growth in the past. Therefore, Nvidia will not hesitate to consider it, if it is profitable.
"Yes So, cryptocurrency is interesting. So GPUs, as you know, have been programmable for many years, and it's allowing for continually discovering capabilities for new applications to make use of the entire GPU, and that's been driving our overall growth in the market. Cryptocurrency mining is one of those applications," said Kress.
(*)