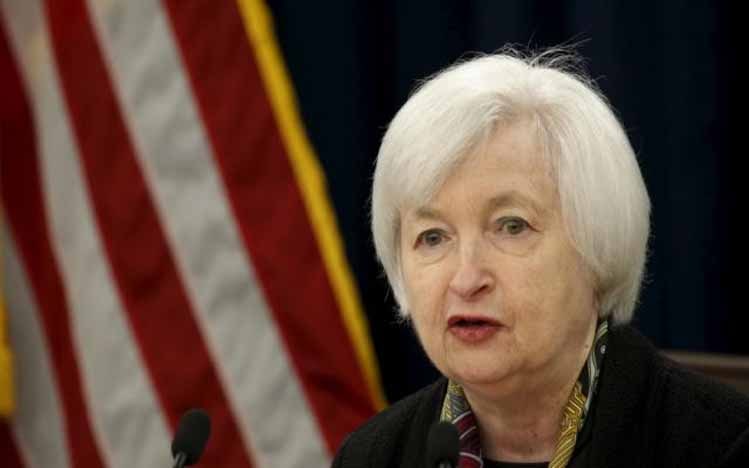 KANALCOIN NEWS –  The new United States (US) Secretary of the Treasury, Janet Yellen, plans to enact regulations on cryptocurrencies. This was conveyed by Yellen in the Senate hearing on Thursday (21/1/2021).
Janet Yellen has officially served as United States Secretary of the Treasury for the Joe Biden administration as President of the United States. The news of Yellen's appointment as the new United States Secretary of the Treasury had brought bad news for cryptocurrency owners.
This is because Yellen was known as a contra figure and did not support the use of bitcoin in people's lives. In her statement, Yellen had mentioned that cryptocurrencies were used to finance illegal activities.
In fact, Yellen said that crypto currencies must be used to limit their use so that money laundering and crime does not occur using crypto currency media.
"Cryptocurrencies are of particular concern. I think it's used a lot, especially for illicit financing and I think we really need to examine the ways in which we can limit its use and make sure that anti-money laundering (sic) doesn't happen through those channels," Yellen said as reported by Kanalcoin. com from News.Bitcoin.com.
However, at the next hearing, Yellen finally clarified her statement about cryptocurrencies and digital assets. The Finance Committee had asked Yellen about her views on cryptocurrencies and digital assets to Yellen.
"Dr. Yellen, what do you see as the potential threats and benefits of these innovations and technologies to US national security? Do you think more needs to be done to ensure we have appropriate safeguards and regulations in place for digital and cryptocurrencies? " the Finance Committee asked Yellen.
Yellen replied by saying that the United States Government needs to pay attention to the benefits that cryptocurrencies have for the country's economy. On the other hand, Yellen also sees the need to limit the potential for evil that is raised by cryptocurrencies.
"I think it's important for us to consider the benefits of cryptocurrencies and other digital assets, and the potential they have to increase the efficiency of the financial system," Yellen said..
"At the same time, we know that they can be used to finance terrorism, facilitate money laundering, and support malicious activity that threatens US national security interests and the integrity of the US and international financial systems," Yellen continued.
Therefore, Yellen plans to create regulations regarding cryptocurrencies that can benefit the country in the economic field, but also prevent the emergence of crimes committed through cryptocurrencies.
"I think we need to take a closer look at how to encourage its use for legitimate activities while limiting its use to defamatory and illegal activities," Yellen said.
"If confirmed, I intend to work with the Federal Reserve Board and other federal banking and securities regulators on how to implement an effective regulatory framework for these and other fintech innovations," Yellen concluded.
(*)