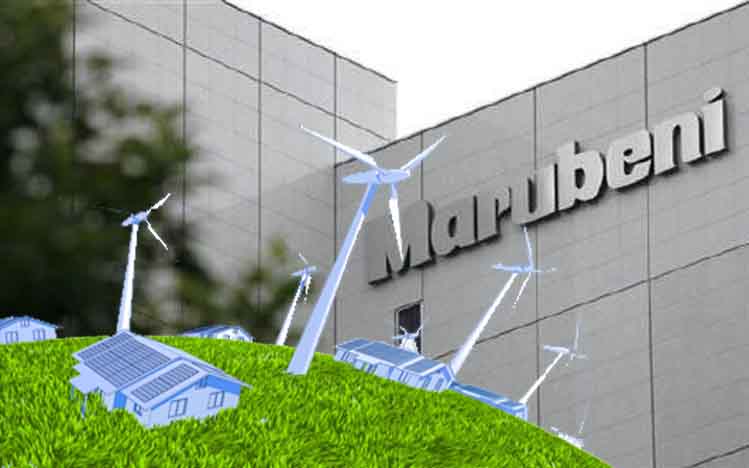 KANALCOIN NEWS –  (24/07) Marubeni Corp or a trading company in Japan has now provided support for a blockchain-based trading platform.
This report was submitted by Reuters on July 23, 2019. It was stated that Marubeni had already issued a number of loans for the Lithuanian-based WePower blockchain project. Meanwhile, the size of Marubeni's ownership in WePower after converting the loan has not been determined.
WePower has reportedly developed a platform that will enable small to medium-sized companies to more easily purchase power, particularly from wind and solar-based sources, through standard digital power purchase agreements. The platform aims to unlock tens of billions of dollars for power generation to small projects in the Australian electricity market.
This blockchain-based platform is said to allow for fast contract negotiations even faster than usual and flexible. In addition to WePower's CEW, Nikolaj Martunik also told Reuters, "The only point that was discussed in the discussion was the issue of price which would remove a lot of hassle."
In February last year, WePower had managed to raise up to $40 million in just one day, through an ICO (Initial Coin Offering). In an announcement, the company also said that the platform created will allow solar and wind producers to raise capital for projects by selling energy from future projects in tokens.
Marubeni has also previously invested in other blockchain-based projects, particularly those related to energy. In February 2019. The company partnered with a New York-based blockchain startup to use the technology in its energy business.
Following the development of the current crypto blockchain, Facebook is rumored to be soon making its own version of crypto, Libra. Recently, Libra has also been the subject of many people's conversations. Meanwhile, according to data from Google Trends, the countries that talk about Libra the most through the Google search engine are China, China. As for India, the local government has not been open to the inclusion of Libra at this time.
(*)