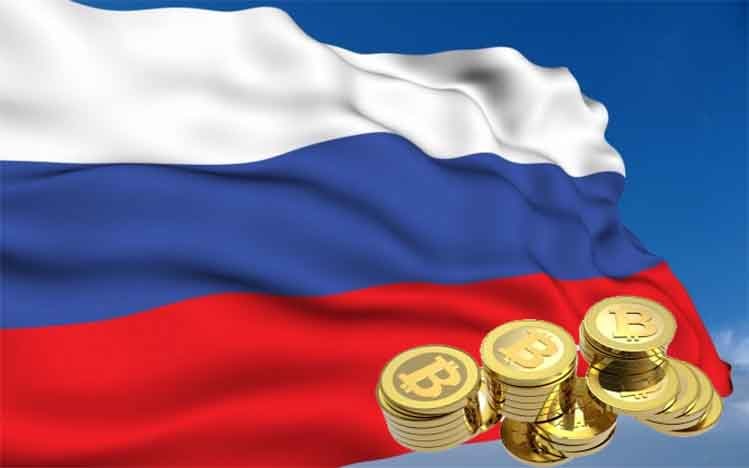 KANALCOIN NEWS – Russia again made the world in an uproar with a new policy in the financial sector. Reportedly, the Russian side has issued a policy to prohibit the use of bitcoin or cryptocurrencies to make transactions, especially payments for goods and services.
This policy has been made by the Russian Parliament. Members of the Russian Parliament have passed a law addressing the legal status of cryptocurrencies, such as bitcoin.
However, the law that applies to cryptocurrencies in the Iron Curtain country is that cryptocurrencies are prohibited from being used to make payment transactions for goods and services.
Russian legislators approved the draft law on Digital Financial Assets (DFA) on July 22, 2020. The draft was approved after the third and final reading. In addition, the law already has the backing of a senior member of parliament, Anatoly Aksakov, who also heads the Parliament's Committee on Financial Markets.
According to News Bitcoin, the law issued by the Russian parliament regarding digital financial assets defines digital assets as a collection of electronic data that can be accepted as a means of payment, but cannot be used at the same time to pay for goods and services.
The Russian government emphasizes to all Russian citizens about owning bitcoins or other cryptocurrencies. However, Russian citizens can only own it as an investment asset. Even so, Russian citizens must legally own it with the approval of the state, either ownership, acquisition or transfer.
The law also states that the party that has an important role in the regulation and regulation of virtual currencies, including cryptocurrencies, is the Russian central bank.
According to the law, Russia's central bank will have the right to define digital asset features accessible only to qualified investors.
So, Russian citizens who want to invest in bitcoin or other cryptocurrencies must ask permission from the authorities and meet predetermined conditions.
In addition, the Russian government also regulates blockchain technology used in crypto currency or virtual currency. Under the law, virtual currency in Russia can be issued, bought and sold and registered within the framework of a special information system.
The systems and operators used in this cryptocurrency technology must also comply with the laws set by Russia and be filed in the relevant lists kept by the Central Bank of Russia.
The Russian government is also seen giving strict sanctions to its citizens who do not comply with this policy. In the draft law on digital financial assets, the Russian government will issue a fine of US$7,000 (103 million rupiah) or seven years in prison.
Meanwhile, for companies that continue to issue cryptocurrency without the approval of the Russian central bank, the government will issue a fine of 28 thousand United States dollars or 412 million rupiah.
(*)