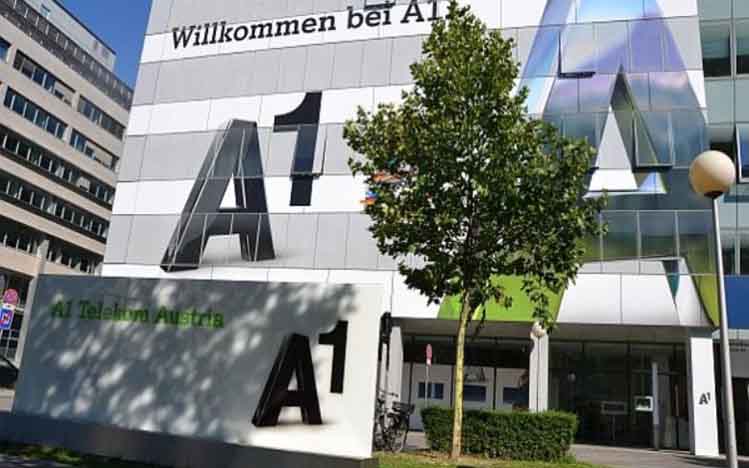 KANALCOIN NEWS – A provider company from Austria, A1 Telekom Austria Group, made a new breakthrough in the payment process from customers. This policy will later be applied to all retailers selling A1 Telekom Austria Group services.
The new breakthrough in question is providing payment services from customers to retailers using cryptocurrencies, one of which includes bitcoin.
A1 Telekom Austria Group is a leading provider of digital services and communications solutions in Central and Eastern Europe. A1 Telekom's shares are listed on the Vienna Stock Exchange.
The Austrian company has around 25 million customers and more than 18 thousand employees spread across seven countries. Countries that already have A1 Telekom services are Austria, Bulgaria, Croatia, Belarus, Slovenia, North Macedonia, and Serbia.
A1 Telekom Austria Group announced this new breakthrough on Monday (27/7/2020) local time. The telecommunications company from that day supports payments using cryptocurrencies.
"As of now, A1 payments accepts digital currency for cashless payments," said a representative of A1 Telekom as quoted by News Bitcoin.
Previously, there was a concern that every retailer must have knowledge of cryptocurrencies. However, A1 Telekom clarified that each retailer does not need to have knowledge of cryptocurrency.
This is because every cryptocurrency transaction will be immediately converted to euros when making a payment.
"This eliminates exchange rate or currency risk. Payments with digital currencies, such as bitcoin, ethereum or dash are converted to euros in real time at the cash desk," said the representative of A1 Telekom Austria Group.
This breakthrough payment using crypto currency adds payment options using digital money. Previously, A1 Telekom already provided payments using Maestro, credit cards, and Alipay.
To launch a payment service using this cryptocurrency, A1 Telekom is collaborating with three companies. The three companies are Ingenico, Concardis, and Salamantex.
Ingenico is the world's leading company engaged to provide cryptocurrency payment terminals. Concardis is the company that was tapped to make payment software for card payments. Meanwhile, Salamantex is a fintech company in Austria that specializes in payments in terms of technical acceptance of cryptocurrencies.
Salamantex, which was partnered with A1 Telekom Austria Group, himself provided a statement that the software integration carried out in the A1 Telekom payment system had qualified specifications.
Later, 2500 retailers will be able to accept cryptocurrency using the integrated software. The process of launching this cryptocurrency payment system is a continuation of the pilot program conducted by A1 Telekom for certain stores last August.
(*)