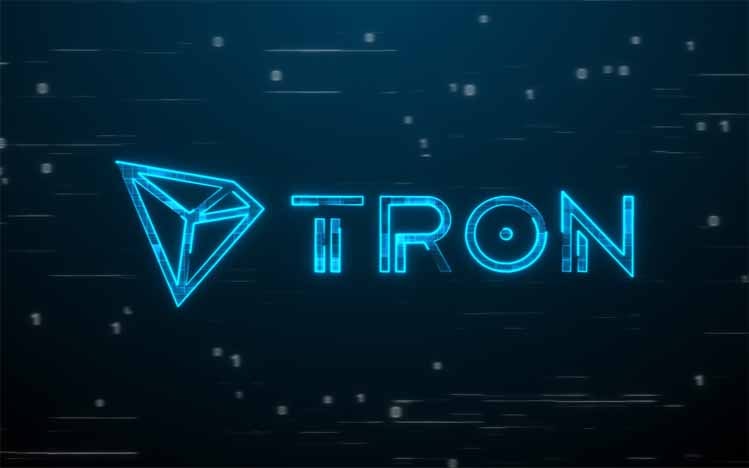 Cryptocurrency consists of many types of coins, one of which is Tron. So, what is Tron? Is there any difference between Tron and TRX Tron circulating in crypto assets? For more details, this article will discuss more deeply about Tron. Starting from understanding, how it works, to the price of the Tron coin itself.
What is Tron?
Until now, there are still many crypto activists who are foreign and do not understand what Tron is. Tron is a decentralized platform that uses blockchain technology. This platform carries a peer-to-peer (P2P) system which aims to build a digital entertainment content system.
With the Tron platform, you can share your content anywhere and anytime. In addition, you will get rewarded from the content you create when it is shared publicly.
The Tron platform also gives users the flexibility to take full control of their data. Unlike other platforms where the data will be stored and managed by the authority of the platform. So, you don't have to worry about data leaks.
What is Tron and how did it come to be?
Once you know what Tron is, you should also know about its history. Tron was founded by the Tron Foundation, a non-profit organization based in Singapore, in September 2017. The company is led by a CEO named Justin Sun. Justin Sun is a protégé of Jack Ma, the owner of the world's leading company, Alibaba.
justin Sun is also the founder and CEO of Peiwo, a viewing app that has more than 10 million users. Tron has principles of openness, fairness and transparency.
Besides Justin Sun, the key figures behind Tron's success are Tron's CTO Lucien Chen, Technical Director Keelson Yang, and developer Xie Xiaodong. Various achievements made by Justin Sun made him included in Forbes magazine "China Under 30" and "Asia Under 30".
Tron is listed on the cryptocurrency exchange with a blockchain network called TRX. Tron first entered the CoinMarketCap crypto asset market on September 13, 2017. The initial price of the Tron coin is US$0.0002.
The Tron coin had reached its highest price on January 5, 2018. The highest price at that time was 0.30 US dollars or the equivalent of four thousand rupiah.
What Is Tron and How Has It Developed?
When we delve into the details of what Tron is, we can't rule out the developments it made. Within 1 year, Tron had entered the ranks of the top ten crypto assets based on market capitalization data. If previously the main network of Tron tokens was ERC20, now the token has migrated to the TRX mainnet.
This crypto asset is a solution to eliminate the middleman between content creators and content audiences. That way, the costs charged to content connoisseurs will be more efficient because there are no cuts from content intermediaries.
For example, the Netflix app is an intermediary app between filmmakers and moviegoers. Moviegoers are required to pay a subscription fee which is actually a fee for the intermediary of the Netflix app.
With the Tron platform, video viewers won't have to pay intermediary fees as is the case with the Netflix app. That way, the cost to enjoy the content will be much more efficient and affordable.
In addition, another advantage is that the content creator will get the full cost of the content audience. So, no chunks are reserved for middlemen like the Netflix app.
That way, the costs that will be obtained will be much greater because there are no discount fees for intermediaries. All content fees paid by content viewers will go to content creators on the Tron platform.
What is Tron and How is it Different from Tronix (TRX)
Even though it looks the same, you must understand what difference is Tron with Tronix. Both are something different. If the Tron is the platform, then the tronix is crypto or coins used in the Tron network. You can buy Tron Coins with other crypto asset exchanges such as ETH or BTC.
This Tronix will be used by content viewers to pay for content shared by content creators. Content creators who accept these TRX coins can exchange them for other crypto coin assets or pay for blockchain services.
How Tron Works
An understanding of what Tron is is not enough because you also have to understand the mechanics of how it works. With Tron, the coins earned by the content creator are wholly owned by the creator. There are no discounted fees for content intermediaries like other apps.
In addition, data control is wholly owned by the users of the Tron platform. So, you don't have to worry because there will be no more cases of data leakage. Meanwhile, TRX transactions have similarities to Bitcoin crypto asset transactions. The difference is that Tron has an additional security system when users make transactions.
Tron Stages
After learning about what Tron is, you should also study the Tron roadmap to be more confident in investing in it. So far, Tron has a long-term project with 6 stages planned until 2027.
2018 was the output stage where Tron focused on data liberation. At this stage, Tron builds several things such as upload, storage, and distribution mechanisms that are based on peer-to-peer and distributed content.
The next stage is called the Odyssey stage. This stage lasts 18 months and is focused on empowering content. Tron wants content creators to get a fair refund. The return starts from the creation, distribution, and dissemination of content.
After the Odyssey stage, Tron has four more stages namely Great Voyage, Apollo, Star Trek and Eternity. This stage aims to see how individual ICOs are launched using the Tron 20 standard, the creation of a forecasting platform, and decentralized gaming.
Tron's Future
A discussion of what Tron is, of course, is incomplete if it doesn't discuss the predictions and developments of Tron in the future. Tron's long-term vision is to create a lower-cost digital content platform and link it to a blockchain system.
If you look at the number of Alibaba-based developers who have joined Tron since the end of 2017, there are rumors that there will be a partnership between Alibaba and Tron. The news is certainly anticipated by the public because it is considered very interesting if the partnership between Tron and Alibaba can work.
TRX price
The discussion about the price of Tron certainly should not be missed if we talk about what Tron is. Reporting from Coinmarketcap, the price of TRX reached $0.09522 as of October 2021. With the future of TRX quite promising, it is not wrong to make TRX one of the crypto assets that you need to own.
That was a review of what Tron (TRX) is, the history and development of Tron, the future of Tron, to the price of Tron. Hopefully this article can help you to increase your knowledge about cryptocurrencies.
(*)