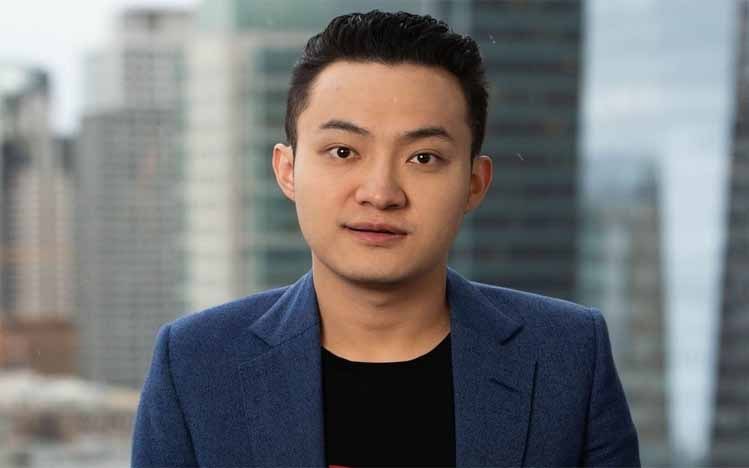 For those of you who are in the cryptocurrency world, you must be familiar with this figure. This person is Justin Sun, the founder of Tron and the man behind the creation of the Tron crypto coin (TRX).
Justin Sun's Profile
Justin Sun was born on July 30, 1990. He is known as an entrepreneur with a big role in the blockchain industry. He is also known as the founder of the Tron Foundation and CEO of Rainberry Inc. and Bittorrent since June 2018.
Justin Sun earned his M.A while taking East Asian studies from the University of Pennsylvania and earned his B.A in history studies from Peking University.
At the age of 26, Justin Sun was chosen by Jack Ma to study at Hupan University. Justin is the only millennial generation among the first graduates from Hupan University. He was also a cover figure for Yazhou Zhoukan in 2011 and Davos Global Youth Leaders in 2014.
Justin Sun's Career Journey
In 2012, Justin Sun founded Peiwo. Peiwo's stance began when he heard Bitcoin for the first time. From then on, he started investing his one year tuition fee to buy Bitcoin. When the price of Bitcoin began to rise, Justin Sun actually cashed out his money to establish Peiwo.
Peiwo is an application that has a vision to become a Chinese snapchat that is suitable for connecting between users. In its development, Justin Sun conducted an analysis with a 10 second sound sample.
Peiwo also introduces a variety of channels that users can use to find like-minded friends. For example through live streaming, talent shows, or online games. To date, Peiwo has matched more than 4 billion chats.
Justin Sun is also the CEO of Bittorrent or BTT. Bittorrent or BTT is a peer-to-peer-based file sharing or delivery platform.
Justin Sun's Journey in Crypto and Tron
In 2017, Justin Sun founded the Tron platform. This platform was created with the aim of creating a decentralized, scalable, efficient and cost-effective internet ecosystem.
Apart from Justin Sun, the key figures behind the founding of Tron are Tron's CTO Lucien Chen, Technical Director Keelson Yang, and developer Xie Xiaodong. Various achievements made by Justin managed to make him included in Forbes magazine "China Under 30" and "Asia Under 30".
Tron is a decentralized platform that uses blockchain technology. This platform carries a peer-to-peer (P2P) system which aims to build a digital entertainment content system.
With the Tron platform, you can share your content anywhere and anytime. In addition, you will be rewarded for the content created when the content is shared publicly.
The Tron platform is rapidly growing to become one of the most active open blockchain and smart contract platforms in the world. To date, the number of Tron users has reached more than 32 million accounts. Tron also has a strong portfolio. This can be seen from 150 million active DApps with an average of one million transactions every day.
The Tron platform started offering an initial coin (ICO) for the TRX coin which ended last September 2017. From the offer, they managed to raise funds of $ 70 million.
Within a year, Tron was among the top ten crypto assets based on market capitalization data. If previously the main network of Tron tokens was ERC20, now the token is migrating to the TRX mainnet.
The Tron crypto asset is a solution created with the aim of eliminating third parties between content creators and content lovers. That way, the costs paid by content connoisseurs will be cheaper because there are no discounts for content intermediaries.
For example, movie watching apps like Viu are intermediary apps between filmmakers and moviegoers. Moviegoers are required to pay a subscription fee which is actually a fee for the intermediary of the Viu application.
With the Tron platform, customers don't have to pay intermediary fees like the Viu app. That way, the cost paid to enjoy the content will be much cheaper.
In addition, the data in the Tron platform is completely controlled by the user. The user has full power to protect his personal data. Hopefully, there will be no more incidents of user data leakage in the future.
Meanwhile, there are similarities between Tron transactions and Bitcoin crypto asset transactions. The difference is, Tron adds an additional security system when users make transactions.
Purchased NFT Avatar TPunks for 149 Billion
Justin Sun had shocked the NFT world because it was reported that he bought the NFT of a Joker avatar for 10.5 million US dollars or equivalent to Rp. 149 billion. The avatar is Tron's original NFT series called Tpunks. The Tpunks series releases 10,000 avatars which is quite rare so it's no wonder the NFT series is being hunted by NFT collectors.
Previously, Justin Sun had been an active bidder in the sale of Beeple's NFT entitled "Everyday's: the First 5,000 Days" which was auctioned at Christie's auction house. He made a bid of 60 million US dollars, but there was an unknown buyer who first bought it at a price of 250 thousand US dollars or equivalent to Rp. 3.7 billion at the end of the offer.
That was a short article about the career journey of Justin Sun, the figure behind the Tron (TRX) crypto coin who is also quite influential in the crypto world.
(*)