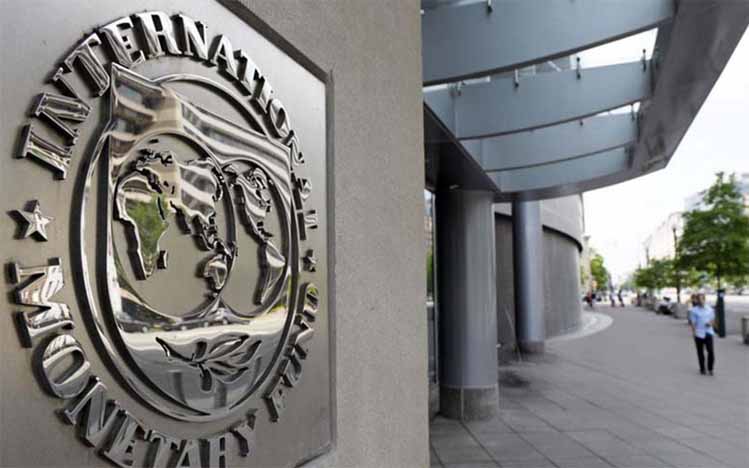 KANALCOIN NEWS – The International Monetary Fund (IMF) says that only about 40 central banks in the world have the legal right to issue digital currency. This is because there are several laws that need to be considered in each country.
The International Monetary Fund (IMF) through its researchers has conducted an examination of the central bank laws of 174 registered members to answer questions regarding the digital currency controversy.
As a result, only about 23 percent of all members or about 40 central banks are legally permitted to issue digital currency. The statement was conveyed by the IMF through their website on Thursday (14/1/2021).
The statement was written by consulting advisers in the Financial and Fiscal Law unit of the IMF's Legal Department, Catalina Margulis, and one of the researchers, Arthur Rossi. Margulis and Rossi plan to help provide an overview to IMF members who wish to issue digital currency through their central banks.
Previously, Margulis and Rossi said that nearly 80 percent of central banks in the world did not obtain permission to produce their own digital currency due to unclear regulations and legal frameworks.
"To help countries make this assessment, we reviewed the central bank statutes of all 174 members of the IMF, and found that only about 40 are legally permitted to issue digital currencies," read an IMF statement.
Before submitting their statement on the official website, the IMF had conducted a poll via social media Twitter. The IMF asks its followers whether digital currencies qualify to be real money.
The results also show that 79.9 percent of IMF followers think that digital currencies meet the requirements to be real money.
Are digital currencies really money? #poll

— IMF (@IMFNews) January 14, 2021
Meanwhile, IMF researchers say that digital currency must first meet two conditions before it can be said to be real currency. First, digital currency must be protected by the relevant country's regulations. Second, digital currency must have legal tender status.
The legal tender status itself is that digital currency can be used and accepted by the majority of the population in the country. If a digital currency does not meet the legal tender status, then it cannot be called a real currency.
"Therefore, legal tender status is usually only given to means of payment that can be easily accepted and used by the majority of the population. That is why banknotes and coins are the most common form of currency," wrote Margulis and Rossi in their research results on the IMF's official website.
At the end of its research, the IMF said that until now, there are still many means of payment in various countries that are practically not legal tender.
"Many means of payment that are widely used in developed countries are not legal tender or currency," the IMF statement concluded.
(*)