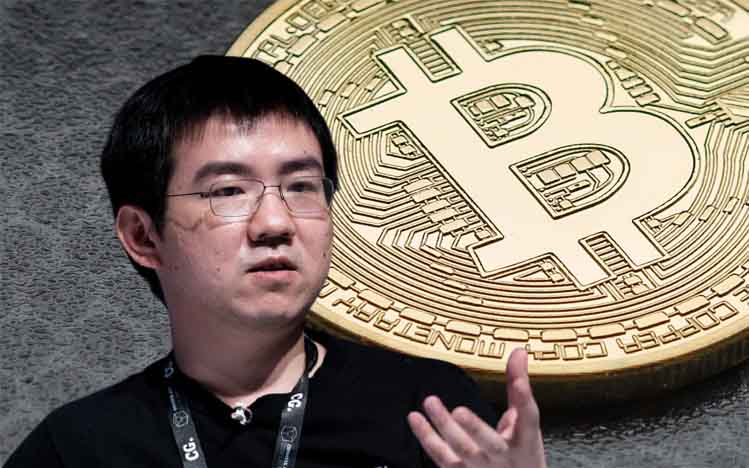 KANALCOIN NEWS – At the Second 421 Wet Season Festival and Mining Ecology Conference last April, Bitmain Co-founder and head of Bitdeer Group, Jihan Wu, expressed his opinion about institutions flocking to cryptocurrency mining.
During the event, Bitdeer outlined the company's computing partnership and its plans to make digital currency mining more environmentally friendly.
About three weeks ago, Bitdeer Group, the corporate organization behind the web portal bitdeer.com, announced that it had received an injection of $12 million from Genimous Technology's subsidiary, Genimous Investment in Hong Kong.
The funding aims to be allocated to the development of Bitdeer's cloud mining service. Bitdeer was founded by Jihan Wu with support from Sequoia Capital, IDG, and other financial institutions.
On that occasion, Jihan Wu also talked about the existence of institutions that have started to enter the realm of cryptocurrency mining.
"In the long term, the blockchain industry will continue to strengthen and could become the biggest opportunity. The innovations made in this industry can even go beyond the Internet itself," said Wu as quoted by Kanalcoin.com from News.Bitcoin.com.
During the event, Wu also emphasized that now big companies have started to enter the crypto realm. Along with that, Wu hopes the crypto economy will continue to improve.
However, Wu also revealed that in the future there will be some bigger challenges. The cryptocurrency industry now also needs to build a more credible value. Furthermore, Wu explained that digital assets are no longer limited and have been recognized by the world's financial powers.
"This is good for the industry because it shows that it is increasingly being recognized by the mainstream financial system," Wu said in his presentation.
"Whether it's as a new operational direction for the company or as a new type of financial investment, I'm sure more and more big companies will continue to enter this industry in the future," he concluded.
The show also featured Matt Kong from Bitdeer, Ye Jiejie, Liang Baoqing, and Ge Yuesheng from Matrixport. Vice President at Bit Mining, Meng Xiaoni, and CEO of Btc.top. Jiang Zhuoer, was also present in this activity.
"Bitdeer Group has made preparations to adapt to mining industry trends and market changes head-on," said Matt Kong, CEO of Bitdeer Group during the conference.
(*)