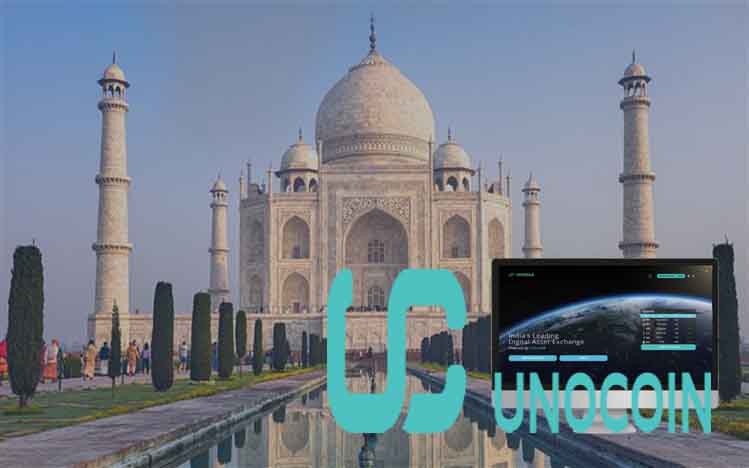 KANALCOIN NEWS –  One of the biggest crypto exchanges in India, namely Exchange Unocoin, has just announced that they have launched their newest trading platform. On this platform, members can make transactions using 15 different cryptocurrencies. The announcement made on Wednesday, May 30, 2018, officially gave the name of the new platform Unodax (Unocoin Digital Asset Exchange).
Unocoin also told the public "in the future, we will move the live order-book trading platform to Unodax, which is their exclusive domain, later on the platform will display all the tools for hardcore traders in this industry.
With the launch of the new trading platform featuring 15 cryptos in it, the company firmly believes that the migration process from the existing platform to Unodax, is being carried out seamlessly for Unocoin users.
The company also said "users can retain their login credentials and transaction history across the site after the unstable launch. Apart from that, websites and applications from the 2 platforms will also share usernames and passwords," Unocoin also emphasized "for users there is actually no change, except for the fact that you are on a different website with the aim of increasing speed. and performance."
Unocoin also explained that in the future their platform can be used for the process of storing your crypto assets, as well as for buying or selling Bitcoin at brokerage services partnering with the Unocoin Exchange. Meanwhile, for Unodax, on the other hand, the platform will be used to buy and sell other crypto assets or other than Bitcoin with a 0.4% manufacturing fee and also a 0.6% taker fee. Later a Bitcoin bonus of 0.3% will also be provided to users as a "liquidity to the order book" award.
Also recently the company introduced 15 cryptos that will be traded and have been registered with Unodax. Some of these cryptos are BTC, BCH, ETH, LTC, XRP, BTG, BAT, FUN, ZRX, and OMG.
Before Unodax was officially launched, the platform also added an order-based trading feature to its platform as part of a series of updates to the iOs and Android applications. Initially the platform only supported 6 main crypto assets, namely bitcoin (BTC), bitcoin cash (BCH), bitcoin gold (BTG), litecoin (LTC), ethereum (ETH), and ripple (XRP).
In addition, financial institutions in India are currently in the process of closing bank accounts from crypto exchanges, this is being done by the Reserve Bank of India (RBI). Banks have a deadline of July 5 in order to immediately end their cooperation with crypto companies in India. Meanwhile, petitions have piled up in court so they can counterclaim what was ordered by the RBI. This case will also be held on July 20, 2018.
Several small exchanges in India have also flocked to crypto exchanges before the ban on crypto operations. The operators of the exchange platforms also have a strategy to keep their business running even if the RBI's wish to stop the exchange is stopped.
(*)