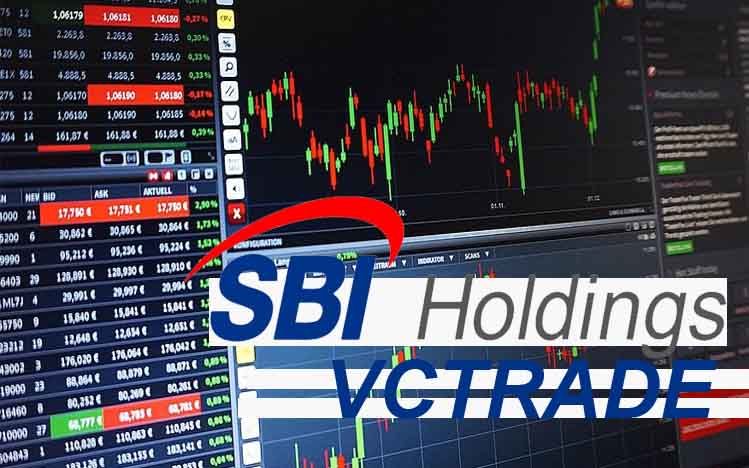 KANALCOIN NEWS –  SBI Holdings, which is one of Japan's financial exchanges, just announced on Monday (4/06), that the process of exchanging digital currency or cryptocurrency can run again after previously having been delayed for several months due to problems.
The latest service issued by SBI is VCTRADE. SIB said that the service will now only open up operating opportunities for users who were previously registered on the company's platform back in October 2017. The company also said in the announcement that they would soon make an update so that it could be used by the public with a wider reach in July 2018.
Apart from that, the company also said that for its first step, VCTRADE will focus more on trading XRP as well as native tokens originating from the Ripple protocol only. After that, exchanges will soon add cryto support for bitcoin and bitcoin cash, respectively. Even though this plan has actually been unclear for a long time, the company will still work on it so that it can be realized soon.
The decision made by SBI Holdings may not be a surprise to crypto activists because indeed the works of SBI Holdings are very well known. For example, in the process of testing money transfer technology provided by Ripple based in San Francisco, which utilizes a distributed ledger to be able to make cross-border transactions.
Meanwhile SBI company first set up its virtual currency-focused subsidiary in October 2016. The effort was made to launch the country's first fully-backed crypto exchange with state financial institutions.
Furthermore, the platform then completed its business registration process with the Financial Services Agency (FSA) in September 2017, but it was just announced in February 2018 that the planned opening of the exchange would be temporarily postponed due to concerns over security issues amid exchange hacks. Coincheck.
This new service also comes after SBI firm canceled its partnership in March with crypto exchange Huobi which will leverage the latter's financial and technological resources to quickly launch VCTRADE.
Besides that, another crypto exchange in Japan, namely Hitbtc, has just suspended its services in Japan. Suspend will be carried out on accounts that have made transactions on Hitbtc. The company explained that if the company detects that someone is using the company's services from an IP address that has been registered in Japan or other services that have been registered in Japan, they will be questioned so that they can immediately confirm that they are not a resident of Japan by providing information in the Know-how procedure. Your-Customer (KYC).
(*)