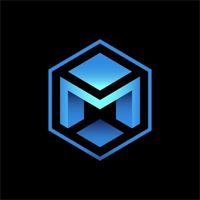 IDO
Ended
Mar 06 – Mar 07, 2023
Token Information
Ticker MZR
Network Binance BEP20
Contract-Address N/A
Token Supply 10,000,000,000 MZR
Start Price $0.00085
Target/Hardcap $3,155,500
Personal Cap N/A
Raise (Not Set)

View More »
Round Table (3)
Seed

Ended
Date N/A
Tokens Sold 1,830,000,000 MZR
Price $0.00085
Target/Hardcap $1,555,500
Launchpad mizar.com
📝 Note: 2M cliff, 1.5Y vesting
Private

Ended
Date N/A
Tokens Sold 1,100,000,000 MZR
Price $0.001
Target/Hardcap $1,100,000
Launchpad Platform mizar.com
📝 Note: 2M, 1Y vesting
Public (IDO)

Ended
Date 06-07 Mar, 2023
Tokens Sold 250,000,000 MZR
Price $0.002
Target/Hardcap $500,000
Launchpad trustpad.io, poolz.finance, RedKite
📝 Note: 3M vesting
View More »
About
Mizar is a Crypto trading platform that manages, optimizes and automates trades successfully, without you having to spend endless hours staring at charts.
Media
(Not Set)
Tokenomics
Team
(Not Set)
RoadMaps
(Not Set)
Traction
Early Investor:
Nexo, KuCoin Labs, Huobi Ventures, Woo Ventures, Gate.io, MEXC Global, Stakely.vc, Spark Digital Capital, Shima Capital, Venture Capital, and some angel investors.

Partnership :
(Not Set)

The information and data displayed on this page is intended to enrich insights and information and is not used as investment advice or recommendations. Do your own research or contact your independent advisor before deciding to invest.