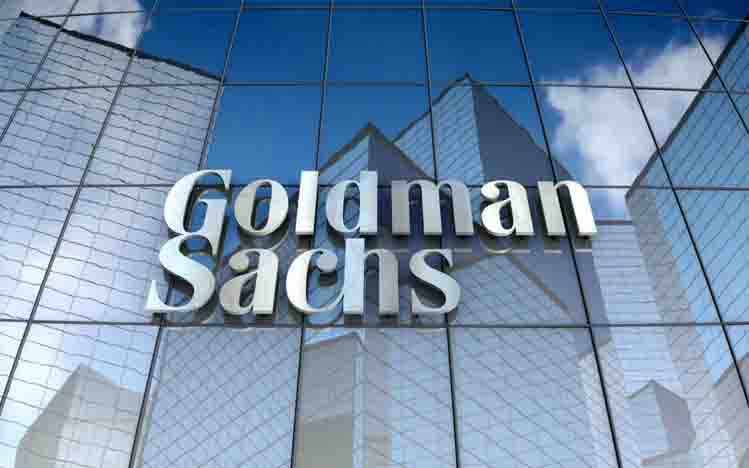 KANALCOIN NEWS – After years of anticipation, Goldman is finally offering institutional partner trading services. Goldman Sachs, one of the largest investment banks in the world, recently launched a cryptocurrency trading desk. This was done after years of anticipation.
Goldman executives ensured that they would only trade crypto derivatives and would not have actual digital assets on their books.
Reported by Kanalcoin.com from Cointelegraph, a CNBC report on Friday (7/5/2021) revealed an internal memo from Goldman Sachs.
The memo announced the launch of a cryptocurrency trading desk. The trading desk will be part of Goldman's Global Currency and Emerging Markets division and be overseen directly by their head of Digital Assets, Mathew McDermott.
News of the launch of Goldman's trading desk comes shortly after reports that Goldman will begin offering BTC trading to its clients via non-deliverable forwards or NDF, a derivative tied to the price of Bitcoin.
Observers note that Goldman's choice of this derivative could reduce the risk of direct exposure from BTC as everything will be converted to cash first.
The memo written by Goldman's partner, Rajesh Venkataramani, notes that the newly created trading desk will currently only operate in NDF. On the other hand, CME BTC futures trading will be based on principles and settled in cash.
Venkataramani emphasized that the asset management giant is not in the right position to physically trade Bitcoin or any cryptocurrency, including Ethereum.
Goldman will carefully trade and offer their clients assets, other than Bitcoin derivatives only.
"Going forward, as we continue to expand our market presence, albeit in a measured way, we will selectively direct new liquidity providers to help us expand our offerings," wrote Venkataramani.
During this time, Goldman has been through an on and off relationship with cryptocurrencies. In late 2017 for example, there were rumors that the asset management firm was exploring trading desks.
However, in 2019, Goldman Sachs CEO, David Solomon, denied the story. While Goldman has entered into the trade cautiously, they have also aggressively pursued other avenues to profit from blockchain technology.
The company participated in the recently announced $120 million digital bond sale on Ethereum. Earlier this week, Goldman also participated in a $15 million investment in crypto intelligence startup Coin Metrics.
(*)