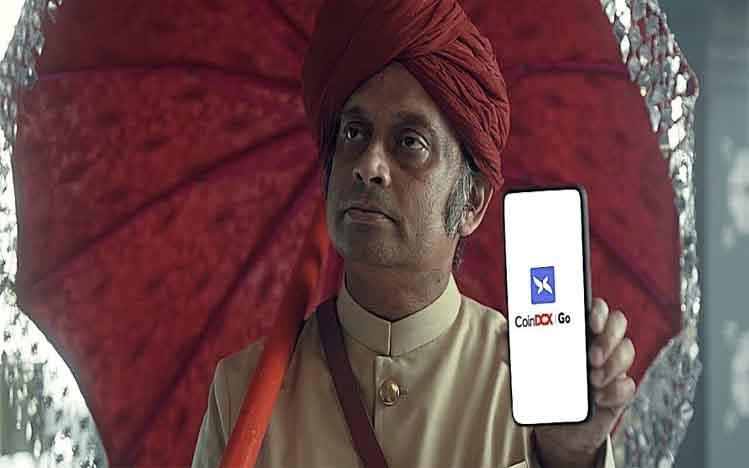 KANALCOIN NEWS – Eduardo Saverin is one of the important figures in the founding of the social media platform Facebook. Recently, Saverin made an astonishing step by funding one of the crypto exchanges in India, namely CoinDCX..
CoinDCX is an Indian crypto exchange company based in Mumbai. Saverin funded CoinDCX through the company he leads, namely B Capital Group.
In the series C funding round, CoinDCX pocketed $90 million or equivalent to IDR 1.29 trillion. Not only B Capital Group, there are several companies that have decided to invest. Some of these companies are Block.one, Coinbase, Ventures, Polychain, and Jump Capital.
Reported by Kanalcoin.com from Cointelegraph, CoinDCX's valuation has now even reached $1.1 billion (around Rp. 15.8 trillion). This valuation makes CoinDCX the first crypto exchange company in India to achieve unicorn status. In fact, this achievement puts CoinDCX on a par with crypto giants, such as Binance and Ripple.
CoinDCX CEO, Sumit Gupta, confirmed that the funds they received will be used for business development purposes. Gupta plans to enter into partnerships with various companies in the fintech field.
Not only that, CoinDCX will also build research and development facilities related to financial and crypto technology. Gupta also plans to collaborate with the government to make positive policies related to blockchain technology.
"We will join hands or forge partnerships with key fintech players to expand our crypto investor base, establish Research & Development (R&D), strengthening policy conversations through public discourse, working with governments to introduce favorable regulations, education, and improving recruitment initiatives," said Gupta.
As of 2018, the India-based crypto exchange has captured at least 3.5 million new users in the current year. With their funding round, the company aims to speed up the process to reach at least 50 million users across the country.
Even though CoinDCX success to register themselves as the first unicorn in India to have the status of a unicorn, the Government of India still does not have a firm stance on the development of cryptocurrencies and blockchain technology.
This clearly makes a number of companies engaged in the cryptocurrency sector in India increasingly wary. In fact, a number of countries have decided their stance on cryptos firmly.
An independent technology association in India, IndiaTech.org, has been trying to provide the Indian government with recommendations on regulatory frameworks regarding crypto assets.
IndiaTech.org asked the government to define cryptocurrency as a digital asset and not a currency. So, cryptocurrencies can get recognition like gold, stocks, or securities that can be marketed.
India's Minister of Finance, Nirmala Sitharaman, has also recently begun to show support for the use of cryptocurrencies. Sitharaman said that the regulator would allow certain transactions and not prohibit the use of cryptocurrencies directly.
(*)