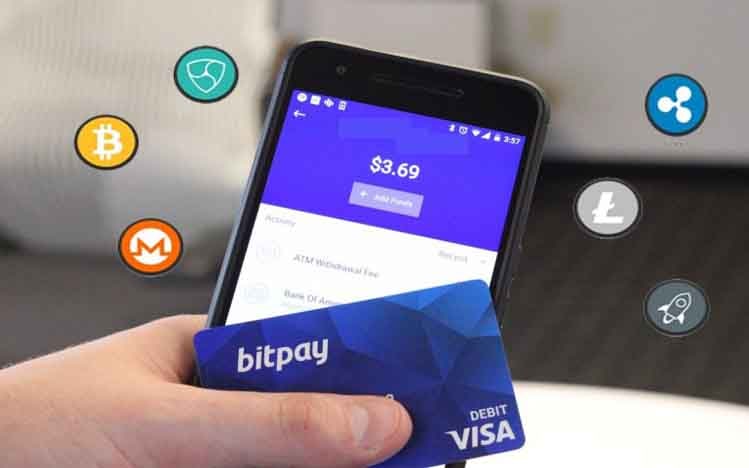 KANALCOIN NEWS – Bitpay, the world's largest bitcoin and crypto payment service provider, has updated their payment app using Google Pay for its customers in the United States. In the near future, the company will also add payments with Apple Pay and Samsung Pay.
This information was delivered directly by Bitpay on Wednesday (11/8/2021) local time. They state that Mastercard users in the United States can shop using Google Pay.
With this payment method, Bitpay cardholders can make secure cashless purchases in online applications via their Android phone, tablet or watch.
Meanwhile, payments with Apple Pay are planned to be carried out in February following Samsung Pay.
Bitpay users can indeed convert cryptocurrencies into dollars and deposit them directly into the card. This Debit Mastercard from Bitpay can also be used online to cash withdrawals at ATMs.
The Bitpay app also supports 12 cryptocurrencies and stablecoins, ranging from BTC, BCH, DOGE, ETH, LTC, WBTC, XRP, BUSD, DAI, GUSD, PAX, and USDC..
Reported by Kanalcoin.com from News.Bitcoin.com, Bitpay CEO, Stephen Pair, said that people are actually looking for more places and new ways to spend their crypto. This makes the company want to give its customers a faster, easier, and safer experience.
By adding payments using Google Pay, it will provide convenience and comfort for customers who live life with crypto.
This will at the same time benefit from the increased value that crypto provides from everyday necessities to luxury goods.
New customers waiting for BitPay physical card delivery can immediately add their virtual card to Google Wallet and can start shopping using Google Pay immediately.
To add a BitPay Card to Google Wallet, the cardholder must download the latest version of the Bitpay app. Meanwhile, to order a Bitpay Prepaid Mastercard, just click the icon in the application.
Bitpay at a Glance
First founded in 2011, this year Bitpay celebrated its 10th anniversary as one of the oldest cryptocurrency companies.
Being a pioneer in blockchain payment processing, the company's mission is to transform people's business in sending, receiving, and storing money.
The solutions that can be offered range from eliminating fraudulent chargebacks, reducing processing fees, to having unlimited payment possibilities in cryptocurrency among other services.
On the other hand, Bitpay will also offer consumers a complete digital asset management solution, from Bitpay Wallets to Bitpay Prepaid Cards. This will enable customers to convert their digital assets into dollars that can be spent on tens of thousands of businesses.
The Bitpay company, which has offices in Europe, North America and South America, has raised more than $70 million in funding from leading investment companies, from Founders Fund, Index Ventures, Virgin Group, to Aquiline Technology Growth.
(*)