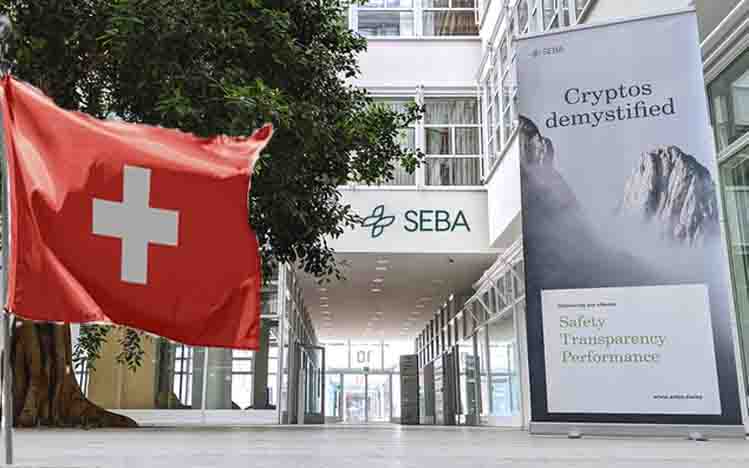 KANALCOIN NEWS –  SEBA Bank in Switzerland completed its Series A fundraising back in September 2018. The aim is to develop a bank providing crypto services to companies and investors in need. Although simultaneously offering companies with conventional banking services. The latest news indicates that the bank is conducting a second phase of fundraising.
The goal is to reach 100 million Swiss Francs and it was revealed that the bank plans to do so through new investors. The chief executive of SEBA Bank also explained that more funds were needed so that it was even wider. Because more funds were needed and it was stated that SEBA was the universal bank for the new economy.
Although SEBA Bank has yet to announce the start date of the fundraising round. The Swiss banking industry has long been known to protect personal wealth. Some bankers also see bitcoin as a natural force for the country's financial sector. Although such bankers may still be in the minority. Zurich-based SEBA Bank is no exception.
Opened a range of services from fiat storage to crypto storage since November 2019 with a universal banking license. Also a crypto linked debit card that automatically converts to fiat on the back end for regular shopping and trading crypto options through the mobile banking app. The 100 million Swiss franc collection also came from investors such as Guy Schwarzenbach, founder of Black River Asset Management.
He said the pricing for SEBA application trading is enabled by backend API integration with global exchanges. They offer very competitive prices compared to over the counter.
"What attracted me to SEBA… was their upcoming margin deployment and lending business, including options and derivatives," said Schwarzenbach.
SEBA is not the first bitcoin-friendly Swiss bank. Falcon Group Private Bank for example. They launched a bitcoin management service in 2017. At that time, Matthwe Blake, leader of the World Economic Forum's monetary systems, described crypto-friendly and fully licensed as an emerging banking trend. "That's something institutions can do to hedge," said Schwarzenbach.
Likewise Swiss crypto startups like Bitcoin Suisse. They have also applied for a universal banking license with the aim of offering everything from staking services to loans. "We didn't apply for a banking license just to be like other banks. We are pioneers at heart," said Ian Simpson, Marketing Lead of Bitcoin Suisse.
"We will of course offer cash accounts to our clients on their own behalf. We will be able to start trading crypto, stablecoin and synthetic securities. Such as mini-futures and products to shortlist major crypto assets," continued Simpson.
On the other hand, SEBA offers uni capabilities among other banks so far. Namely by offering various fiat currencies such as US Dollars, Hong Kong and Singapore. Then instantly trade cryptocurrencies like bitcoin, ether and stellar lumens.
(*)