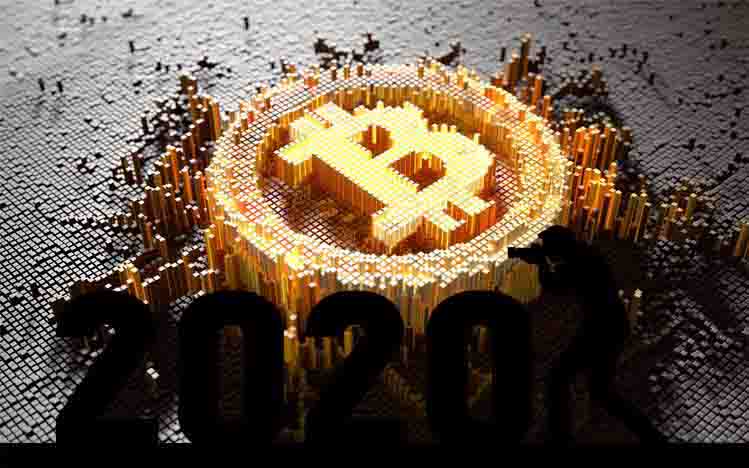 Kanalcoin.com – Since entering a new year and decade, investors are again considering what might happen to cryptocurrencies in the future. One of them is Changpeng Zhao, Founder and CEO of Binance. He thinks that prospects are bright in the crypto space with many governments around the world going to experiment with blockchain in their own digital assets.
"I think in 2020, we will see different experiments that many governments around the world are trying to adopt. Some will work, some may not. But overall, they will have a very positive effect on adopting crypto." Zhao said in his interview with Global Coin Research.
That optimism is in line with Ripple CEO Brad Garlinghouse, who predicts that 10 of the world's 20 largest banks will start actively holding and trading digital assets by 2020. Especially when paper currencies will become digital and it is believed that at least one G20 currency will be fully digitized in 2020.
In fact, John McAfee, founder of McAfee Associates, had anticipated this. He predicts that Bitcoin will become a reality on his Twitter account sometime in late November 2017. John predicts Bitcoin at 500,000 US dollars by the end of 2020, will use the model estimated at 5,000 US dollars by the end of 2017. Even Bitcoin is estimated at 1 million US dollars by the end of the year 2020.
While Bob Loukas who is a Bitcoin trader and analyst, accurately predicts that the highest value will be 20,000 US dollars by the end of 2020. He analogized the scenario of the absolute bear case which experienced a six-month downtrend.
The opposite trend is expected towards US$10,000 to US$11,000 before another major downtrend. Then what about Mike Novogratz as CEO of Galaxy Digital? Its support for Bitcoin is estimated to be above 12,000 US dollars by the end of 2020.
Bitcoin is also believed Jimmy Song, Bitcoin Consultant, will reach more than 75 percent by the end of the year and many altcoins are de-listing. On December 31, 2019, Song claimed that Taproot would be activated without much controversy.
That Bitcoin will have a difference from the ground up, at least 100 percent. That the anticipated Bitcoin halving in May will have a significant impact and is big news. The IEO will also lose momentum, that some coins will be attacked and cause the exchange to lose a lot of money by less than 20 percent.
This means that more coins will change and merge with Bitcoin. Meanwhile, there is a common thread and belief between these different opinions. That is showing a positive and intrigued future in the cryptocurrency arena.
Meanwhile, here's how Bakkt's Futures-Settle Bitcoin was paid out last December. Bakkt offers a great start to the future of cash-settled Bitcoin, but has yet to hold on to the numbers from CME.
(*)