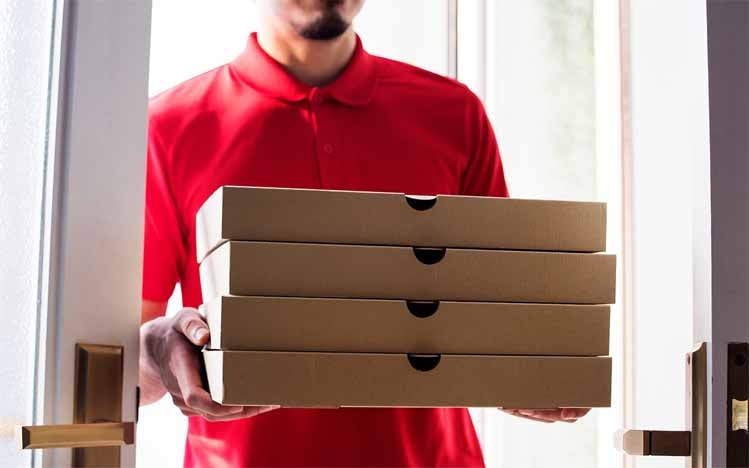 Kanalcoin.com – The world of Bitcoin not only provides trading and buying and selling of tokens between users, but also offers some interesting stories. One of them is a story told by one user of the Reddit site in the United States.
A Reddit user with a btcbible account shared a story when he ordered pizza at a restaurant on December 28, 2013 ago. At that time, the value of Bitcoin was still not as high as it is today. Reported by Kanalcoin.com from Cointelegraph, the value of Bitcoin at that time was approximately $774 per token.
The Reddit user was planning to tip the pizza delivery guy who arrived at the time. Then, he gave the pizza delivery guy two options, namely fiat currency or Bitcoin in the form of a paper wallet.
Well, the pizza delivery guy at that time chose to get a tip in the form of Bitcoin (BTC) which is equivalent to a value of $ 5, which is 0.0069 BTC in the form of a paper wallet. After seven years, the pizza delivery guy reportedly contacted btcbible this week.
The pizza delivery man asked btcbible to help him put the BTC paper wallet he got into a digital wallet. The pizza delivery man allegedly found out that the Bitcoin price is currently at its highest level in history.
To date, the price of Bitcoin has reached a price of $ 58.000. Thus, the tip received by the pizza delivery man has reached a value of $ 400 . The price has increased by 7,000 percent since 2013
"I let the pizza delivery guy choose between $5 in fiat currency or BTC," wrote btcbible on its Reddit site.
"Needless to say, he chose wisely. I have responded with instructions on how to import the private key via Electrum," continued the btcbible account.
The Reddit user with the btcbible account admitted that he was not a very maniacal Bitcoin user. In a sense, he does not have many Bitcoins in his digital wallet. The reason is, he has liquidated the Bitcoin he had last year.
The proceeds from the liquidation have been used to buy houses. The Reddit user with a btcbible account also said that the pizza delivery man he had tipped had heard the news about bitcoin and understood the concept in general. However, he is still too new to the world of cryptocurrencies.
In addition to the pizza delivery story, Reddit also witnessed the historical use of bitcoin for the first time in May 2010. At that time, a programmer paid two pies from Papa John's store in the United States for 10,000 BTC on the Bitcoin Talk forum.
(*)