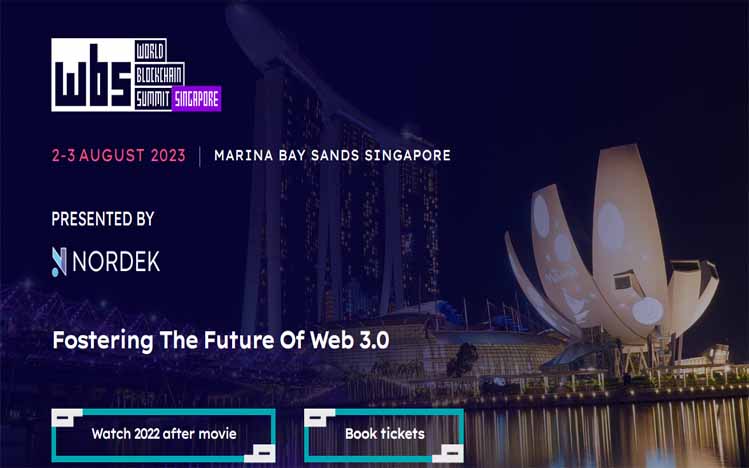 – This event has ended, see other events in the Events Calendar. –
---
World Blockchain Summit is a platform for networking, thought leadership, and deal flow for the web 3.0 community, with a curated agenda addressing current market trends and challenges. The event includes an exhibition floor for showcasing innovative projects, a deal flow space for investors, and networking opportunities with industry leaders and innovators.
This is the world's longest running blockchain summit series that is exclusively dedicated to the proliferation of the ecosystem and adoption of blockchain, crypto, metaverse and web 3.0 solutions that connects founders, developers, investors, regulators, enterprise buyers, media and influencers.
World Blockchain Summit has hosted over 20 editions across 11 countries!
---
Hassan Ahmed, Country Director Singapore, Coinbase
Daniel Oon, Head of Defi, Algorand Foundation
Min Teo, Managing Partner, Ethereal Ventures
George Wong, Head of Singapore, The Sandbox
Anya Nova, Blockchain Development & Staking Operations, Powerledger
Raajessh Kashyap, Co-founder & CEO, Nordek
Irene Umar, Co-founder and CEO, W3GG
Pierre Samaties, Partner | Global Head of Digital Assets and Web3, Roland Berger
Fiona Murray, Head of APAC Sales, Ripple
Nikhil Joshi, COO, EMURGO
Dr. Rolando Zubiran, Founder & CEO, MESMR, WEB 3 & Metaverse Services, RR Donnelley
….
Karim Raffa, Blockchain & Crypto Advisory, KPMG Singapore
Chin Tah Ang, General Manager, Singapore, Crypto.com
Sagar Desai, Institutional Sales, Trading, and Prime (APAC), Coinbase
Amie L, Co founder, Yuzu Venture Partner
Max Carmichael Jack, Co-Founder, Elixir Digital, Contributor, Cryptonaryv
David Gan, Founder, General Partner, OP Crypto VC
Carney Mak, Head of Investment – Fintech, FXHB Asset Management
Stan Low, Head of Investments, QCP Capital
Kay Khemani, Managing Director, Hatchworks VC
Zhang Haisheng, Head of Technology, eZTracker
Sheraz Ahmed, Managing Partner, STORM Partners
Brian Foote, CEO, HUMBL
Wataru Ikeda, Software Developer, Mimo
Ankur Grover, CEO, Zoksh
Cris D. Tran, Executive Advisor, Uniultra Foundation, Chief Blockchain Officer, BlokID
Oleg Boytsov, Founder and CEO, Artyfact
View More Speaker
---
Web 3.0: A New Era of Internet Technology
Web 3.0 for Enterprises: Opportunities and Challenges in the Decentralized Economy
The Future of Payments in a Web 3.0 World
Decentralized Finance (DeFi) and its Impact on Traditional Finance
Regulation and Compliance in the Web 3.0 Landscape
NFTs: The Future of Digital Ownership
Central Bank Digital Currencies (CBDCs): Implications and Opportunities for Web 3.0.
Digital Assets: Trends, Challenges, and Opportunities
Blockchain for Social Good: Empowering Communities
---
Linkedin : linkedin.com/company/wbs-series
Twitter : twitter.com/WBSglobalseries
Instagram : instagram.com/wbsglobalseries
Youtube : youtube.com/@WorldBlockchainSummit
---