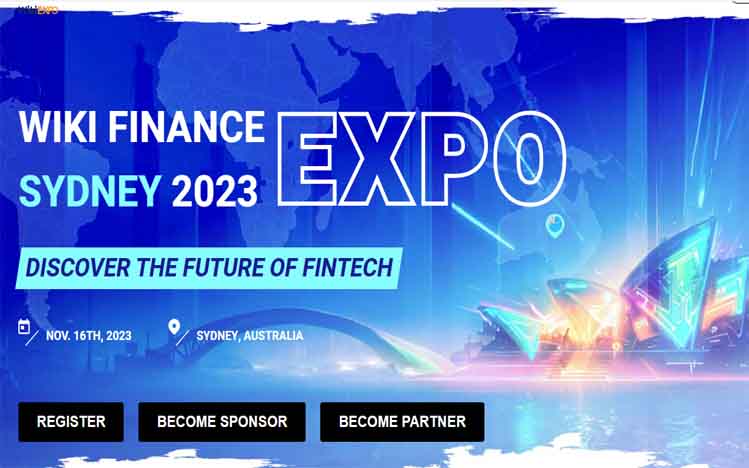 This event will take place in the next,
Register
---
Wiki Expo, as offline international Forex expo platform presented by Forex media WikiFX, allows brokers, investors and other professionals of Forex industry to share insights and exchange business experience. Since launched, Wiki Expo has created countless business opportunities for hundreds of brokers and tens of thousands of investors each year.
Based on rich information resource of WikiFX, a renowned Forex media, Wiki Expo invites well-established and strictly-compliant Forex brokers with comprehensive qualification through WikiFX global database and provides better opportunities for investors by creating safer environment. In addition, Wiki Expo has top professionals to offer investors great opportunity to share trading strategies, market trends and interpretations of international financial policies.
Wiki Expo aims to encourage knowledge sharing and promote a vibrant Forex industry and finally create safer investment environment for investors worldwide through regular global Forex exhibitions.
---
Menexenia Tsaroucha, ESG expert, UBS
Dr. Yu Jianing, Digital economist, Metaverse and Web 3.0 expert
Hassan Ahmed, Country Director, Coinbase Singapore
Rory Moore, Forbes 30 member, United Nations Youth Representative
Debarshi, Director, KPMG Singapore
Wen Kang Wong, Vice President, SBI Ven Capital Pte Ltd
Sonny Mohanty, CEO, ETERNALUS
Tobias Bauer, Partner, Blockchain Founders Fund
Myrtle Anne, Founder and CEO, Block Tides
U-Zyn Chua, CTO and Co-Founder, Cake
Tamaz Tupuriia, Senior Partner, SINOFY
….
Hanis Harmiles, Founder, Reinvent DAO
Eric Alexandre, Creator and Founder, Jetcoin
Elijah Tan, Vice President, Coins.ph
Jyotimaya Mohanty, Founder & CEO, Neoin
Kevin Shao, Founder, Bitrise Capital
Karim Raffa, Blockchain & Crypto Advisory, KPMG
Josh Gier, CEO, KDArena.gg
Ganesh R, Co-Founder, Firebond
Lester Li, Founder & CEO, Degame & L2Y Research
ZHANG Bingxue, AIGC Researcher, National University of Singapore
ASHISH VERMA, Vice president (Data Tech), DBS Bank
Rahul Singh, ESG Expert, Best Thought Leader
Seh Harn G, CEO, Trigger Asset Management
Ken Wong, CEO, BitDATA Exchange
KANNAN CHETTIAR, CEO & Co-Founder, Avvanz
View More Speaker
---
Discover the Story of the new Web3 Cycle
Tokenization is reshaping the ESG investment world
NFT leads a new era of cultura and creative economy
Institutional DeFi
Build vs Buy Strategies
---
Linkedin : linkedin.com/company/14609136
Facebook : facebook.com/Wikiexpo-114456743264401
---