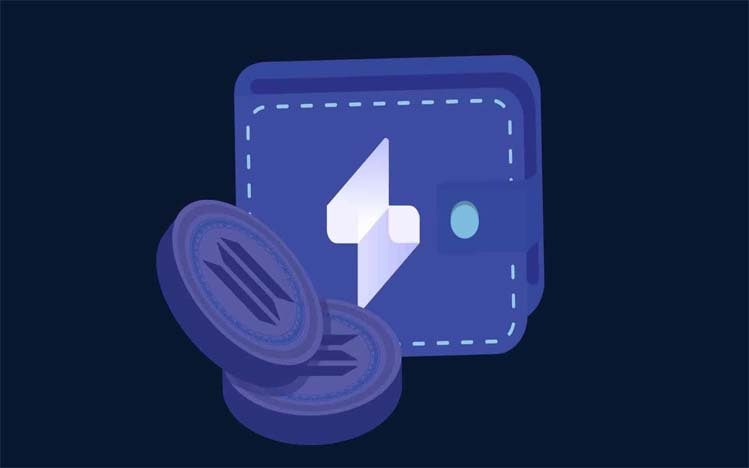 Users must have a trustworthy and secure wallet to store and manage their SOL tokens and other digital assets as the demand for Solana, a high-performance blockchain platform, increases. A Solana wallet is a piece of software that enables users to communicate with the Solana blockchain, carry out transactions, and safely store their assets. Security, usability, compatibility, and feature availability are just a few of the considerations while picking the best Solana wallet. Let's look more closely at these elements as well as some of the well-liked Solana wallet choices.
Considerations for Choosing a Solana Wallet
Security:
Search for wallets that provide you complete control over your private keys so that you can be confident you are the only one with access to and ownership of your money.
Backup and Recovery alternatives: A safe Solana wallet should provide backup and recovery alternatives, such as mnemonic or seed phrases, and provide encryption methods to safeguard your private keys.
User-Friendliness:
Choose a Solana wallet with an intuitive UI that is simple to use and makes it simple for both novice and seasoned users to explore and complete transactions with ease.
Cross-Platform Compatibility: Look for wallets that are compatible with desktop, mobile, and web platforms so you can easily access your money from different devices.
Integrity and Compatibility:
Support for the Solana Ecosystem: Make sure the wallet you select enables smooth interaction with Solana-based decentralized apps (dApps) and supports the Solana blockchain and its native assets, such as SOL tokens.
Token Compatibility: If you want to store and manage additional digital assets in addition to SOL, see if the wallet is compatible with common standards like ERC-20 or SPL tokens, as well as a large variety of tokens.
Functions and Characteristics:
Consider wallets that offer quick transaction processing times and minimal fees since they might have a big influence on your user experience and total wallet use costs.
Staking and Delegating: Look for wallets that have built-in staking functionality or seamless connection with reliable staking platforms if you intend to stake your SOL tokens or take part in the Solana network's consensus mechanism.
Frequently Used Solana Wallets
Sollet:
The Solana Foundation created the well-known web-based Solana wallet known as Sollet. It has a straightforward and user-friendly interface, which makes it a great option for novices.
Sollet supports SOL and SPL tokens, enables simple token exchanges, and offers seamless interaction with a number of dApps in the Solana ecosystem. These are some of its key features.
Security: Sollet gives users complete control over their private keys, making it possible to maintain their wallets securely and independently.
Blockchain Nano S and X:
On its Ledger Nano S and Ledger Nano X devices, renowned hardware wallet maker Ledger supports Solana. The storage and management of your Solana assets are more secure with these hardware wallets.
Key Features: PIN code protection and secure chip technology are only two of the strong security features offered by Ledger wallets. Additionally, they provide interoperability with a variety of different cryptocurrencies.
Security: Hardware wallets offer an additional degree of defense from internet dangers by storing your private keys locally on the device.
MathWallet:
A multi-chain wallet called MathWallet supports a number of different blockchains, including Solana. It offers simplicity and versatility as both a browser extension and a mobile app.
Key Features: Users may store, manage, and stake their SOL tokens via MathWallet. Additionally, it offers services like token swaps and portfolio tracking while supporting a number of dApps.
Security: To protect users' private keys and funds, MathWallet employs industry-standard encryption techniques. It also offers backup and recovery options, guaranteeing that customers can securely access their wallets even if they misplace their smartphones or forget their passwords.
Popular Solana Wallet Phantom was created exclusively for the Solana ecosystem. Its clean and user-friendly design makes it a popular option among fans of Solana.
Phantom's support for SOL and SPL tokens makes it possible for users to transmit, receive, and manage their assets with ease. Additionally, it enables simple integration with Solana-based dApps, streamlining communication with decentralized programs.
Phantom prioritizes user privacy by keeping their private keys locally on the user's device, which increases the wallet's overall security.
It's essential to use the best Solana wallet if you want to participate in the Solana ecosystem and manage your SOL tokens safely. When choosing a wallet that meets your demands, take into account elements like security, user-friendliness, compatibility, and accessible features. Popular choices like Phantom, Sollet, Ledger Nano S and X, MathWallet, and Ledger Nano S and X each have their own features and may accommodate diverse user requirements. Always put security first by choosing wallets that give you complete control over your private keys and employ encryption techniques. Check the interface's usability and make sure it is compatible with the platforms you prefer. Last but not least, think about the features and functionality that each wallet offers, like transaction speed, staking potential, and token compatibility. By picking the ideal Solana wallet, you may explore the expanding ecosystem of Solana-based projects and services with confidence. You can also manage your digital assets.

Disclaimer: The data presented in this article is not intended as investment or financial advice; it is purely for informative reasons. Prior to making any investing decisions, you should always conduct your own research and speak with a specialist.
(*)
---
Article is submitted
directly by the author
in publishing the analysis, point of view, essay or technical trading of the author. The writing in this article is entirely the responsibility of the author.